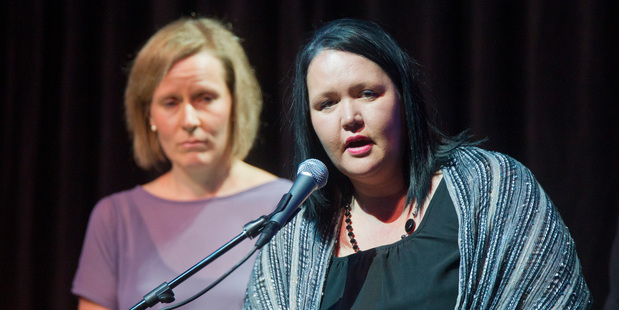 The decision in Hawke's Bay to work as one body, as opposed to Hastings and Napier, is vital in the development of netball, according to Sandra Edge.
"It's exciting, actually, when you have such a great organisation with a team that's so open and Tina Arlidge running such a good show here with her staff," the former Silver Fern captain says of the Hawke's Bay Netball operations manager.
While the Bay is isolated from major netball centres it does belong to the Central Zone.
"Our intention and wish is to make sure our players, officials and coaches are part of the Central Zone and get the support and access to whatever they need."
The Bay have yet to produce a player who has represented the Central Pulse at the ANZ Transtasman Championship level, let alone go on to become a Silver Fern.
Waipukurau-born defender Jodi Tod, living in Bay of Plenty, and former Woodford House defender Charlotte Kight, have played for the Waikato/Bay of Plenty Magic and Canterbury Tactix, respectively, as well as flirted with the Silver Ferns for international honours.
Emphasising she isn't offering any miracle solutions, Edge says a team effort can help break the region's hoodoo.
She puts it down to a combination of natural talent through the genes of parents and elite coaching. "It's my area of good skill development and good basic habits."
She salutes the administrators here for their input.
"It's always been good, even in my days [1975-78 at Iona College as a pupil] when they had really organised environments and they were very supportive when it came to do with anything with players."
Having visited a Friday night "Super Six" club competition at the Pettigrew-Green Arena in Taradale, she discovered a promising mix of youth and schoolgirls.
EIT student Rhiarna Ferris, Olivia Macaulay, of Hastings Girls' High School, and Kelsey McPhee and Kimiora Poi, of Napier Girls' High School, are some of the names that come to mind.
"There's some talent out there but there's a gap to that next level," she stresses.
Arlidge says the Super Six, culled from a dozen teams last winter, makes the competition stronger considering the gulf between top/bottom sides last year. "With six everybody wants to get in so there's more competition."
Shifting from Wednesdays to Fridays, from 7.30pm to 8.30pm, also makes it more sociable for families.
Arlidge and HB Netball chairwoman Heidi Oliver received a Bay award in March for club operations.