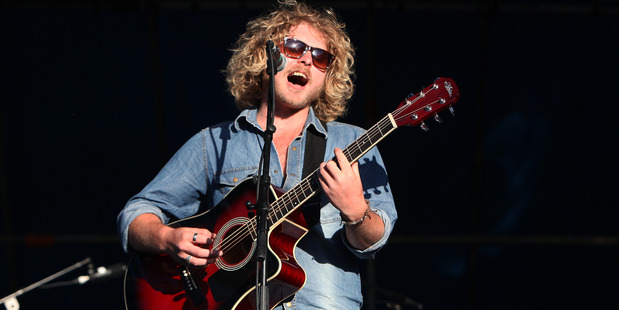 Last year, Tom Batchelor was a contestant on The X Factor New Zealand, building a strong following for his edgy rock and roll performances - far from the show's norm of mainstream pop.
Now 23, he is about to embark on a North Island tour with his band The River Jesters, including a small show of 35 people in Napier next month.
The River Jesters started out with Batchelor and Michael Morris as an acoustic duo before Batchelor's stint on The X Factor in 2013.
The band now has four members; vocalist Batchelor, Morris on guitar, Sam McKean on bass and vocals and Antonio Mercuri on drums, a line-up Batchelor says makes the overall sound "a lot sexier".
"I would say we are a mix of old school blues and a wee bit psychedelic," he says, with influences such as Pink Floyd, The Doors and The Beetles.
So far the group have had audiences stomping their feet in Dunedin's long-running backyard festival Feastock, as well as performing to a crowd of 18,000 at AMI stadium in Christchurch for the Crusaders v Sharks Super Rugby game.
Batchelor says gaining public profile on the The X Factor was "definitely" advantageous for the four-piece and says the band are often surprised by the different age groups who follow them.
"You couldn't ask for better exposure," he says.
"We had a big group of men turn up on Harley Davidsons to a gig once."
Meanwhile, former Waipukurau pea picker Jason Parker is currently competing in a round of boot camp on The X Factor Australia, which screens on TV3 on Sunday at 7pm.
The 22-year-old performer cannot say whether he has made it through to the live performances but says he is keen to continuing performing regardless of the outcome.
Tom Batchelor and The River Jesters will perform one show at Guffle Bar in Napier on September 20. Tickets are $10 and will be available at the door from 8.30pm.