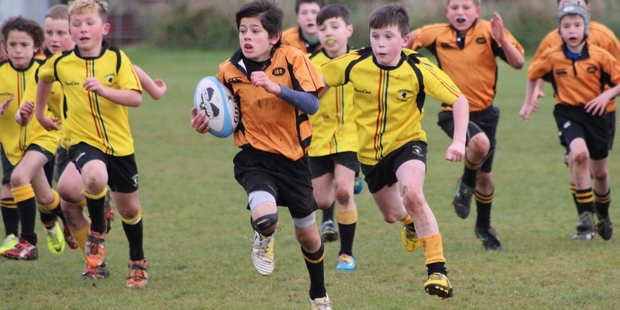 The coach of Dannevirke's Under-9 rugby representatives says his team put in an outstanding effort in their first game of the season.
"Our boys were awesome," Quinney Olsen said. "Our forwards set the standard with Jarvis Kerr leading by example."
Facing tough opposition from Feilding, Dannevirke came out on top 20-5. "Outstanding forward play won the game with George Prouting, Isaac Lucus, Paddy Dillon and Patrick Guest the standouts," Olsen said. Patrick was named player of the day.
"Angus Prouting scored two tries and our backs also played very well," Olsen said. "Our captain, Chance Sherrard Chase, scored a lovely try, as did Rico Castles. Tamati Rautahi's tackling was magnificent and he had good support from Josh Augustine. In fact, every player really played well."
Olsen said he was very proud of his young team and is looking forward to a good season. Dannevirke teams won four of their five games against Feilding and the next home games are on Sunday, August 10 at Rugby Park.