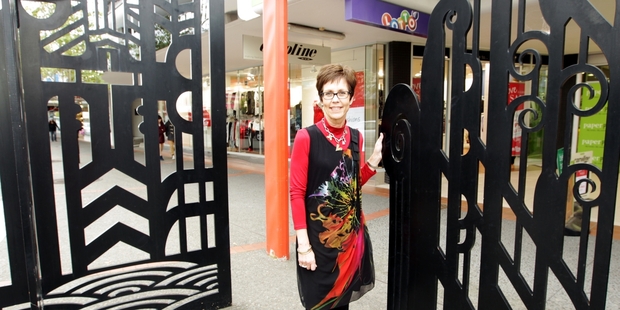 With a smile Napier Inner City Marketing manager Meg Rodel said she never got to find out why she was chosen nine years ago to take on the role which she is now relinquishing.
Her marketing background?
"None at all - I was a teacher," she said.
"But we are all marketers in some way."
She is set to leave the position at the end of this month, and it will be an emotional departure - even talking about it caused the eyes to mist up, she confessed.
From Durban in South Africa, she set off for a new life in New Zealand 20 years ago.
"A lot of things were going through my mind when boarding the plane but I could never have dreamt I would end up marketing the best city in New Zealand."
Having lived and taught in Napier for nearly 10 years, when she saw the job come up she decided to give it a shot and was delighted to get the nod.
"I could see huge opportunities and I was excited to be part of the team, and I have not been disappointed."
She said diversity of businesses and the interaction with people made the role special.
"We have such a good team and I have met some amazing people in this role."
A mainstay of her philosophy was innovation.
Napier was first to some up with the Customer Service Awards and she was keen to see art embraced throughout the city. The City on Sale promotions had also sparked well and she said Napier was perfectly sited and laid out to make it an attractive place to visit.
"It is a compact inner city and that is an advantage - we get people coming here from the bigger cities for that reason."
Lifestyle, the weather, the Art Deco and the compact cafe culture all added "vibrancy" to the city.
"It is such a special place so yes I will miss it ... but we will be back. We'll retire here," she said with a smile.
She and her husband Keith, who works in civil engineering, are moving to New Plymouth where he is taking up a new job.
Graham Bell, an established retailer and one of the eight members of the Napier Inner City Marketing board, was full of praise for Ms Rodel.
"I think Napier's been incredibly lucky since the inception of inner city marketing and Meg has been one who has really got into it, and what's inspirational is that not only did she get into it she totally embraced it."
He said she had been as visionary in presenting and promoting the city as those who helped rebuild it in the wake of the 1932 Hawke's Bay earthquake.
"It's the spirit of it," he said.
"Of being bold ... you have to be bold."
Ms Rodel said there had been challenges and rewards and every minute of it was special, but said the time was probably right to call it quits, although it had been emotional.
"It is a good time for somebody else to come on board - I have to put my own feelings aside," she said.
"But it has been a privilege, an absolute privilege and I can't thank enough the people who believed in me.
"It has been an incredible journey and one of the highlights of my life."