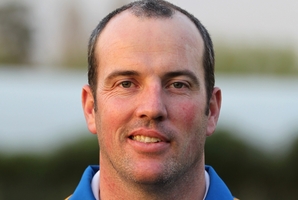 Don't put in a 90-minute shift and winning can become an unattainable goal.
"We had a poor first half so I made two changes at halftime," Western Rangers football coach Ritchie Howard lamented after they lost 2-1 to Maycenvale United at St Leonard's Park, Hastings, on Saturday.
It was one of the last two catch-up league games of the Computer Care Pacific Premiership which Sunshine Brewery Gisborne United won this season.
From this weekend, the eight teams will play an abbreviated league cup competition.
The odd ranking sides (1, 3, 5, 7) will be in one pool while the even ones (2, 4, 6, 8) will be in the other. The top qualifiers from each pool will end up playing each other in a final.
On Saturday, Bongani Silupa drew first blood in the 30th minute as Vale maintained that lead into halftime.
Howard's substitution worked because the hosts drew 1-1 with Luke Donovan scoring in the 48th minute.
However, the visitors weren't done with Dan Walker scoring the winner in the 67th minute.
"It's indicative of our season. We've been indifferent for the last couple of months," Howard said.
In the other game, defending champions Your Solutions Taradale beat Promotem Napier City Rovers 1-0 at Taradale Park, Napier.
Rovers finished runners-up, six points behind Gisborne with Hotshots Napier Marist third, four points behind the blues.
Fed League Cup
Boosting their goal tally was imperative but Cole Murray Group Havelock North Wanderers didn't have it their way.
The Bruce Barclay-coached villagers beat Palmerston North Marist Reserves 3-0 at Guthrie Park, Havelock North, but the visitors' damage-control mode killed the spirit of the game.
"It might sound harsh but they were very, very negative," Barclay said, after Scott Saurin grabbed a hattrick in the 61st and 81st minutes before sealing it with the last touch of the game in the pool A game.
"They just parked a bus behind the ball, sometimes all 10 players sitting back.
"It was an ugly game. They defended well but didn't try to attack."
The Wanderers now play league winners Wanganui Athletic this Saturday to see who'll earn the rights to vie for the cup against the other pool's top qualifiers, played in similar fashion to the premiership - odds placegetters versus even ones.
Team Taranaki and North End AFC (Palmerston North) are tied on six points in pool B with the former on the top rung with a better goal difference.