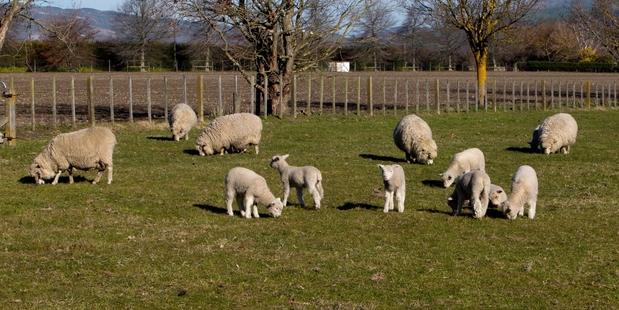 An organised rustling ring has been dealt a significant blow after seven arrests in Hastings in the past week — and police say there are more to come.
Police arrested six men and one woman, and charged them with multiple offences relating to the theft and sale of livestock in the greater Hastings area during the last few months.
Charges under the Animal Products Act were also laid, which relate to offering to sell meat that was slaughtered in an unregulated environment.
Detective Sergeant Craig Vining said the seven alleged rustlers were part of a wider group.
"We expect to identify additional offenders over the coming weeks and hold those persons to account.
"The arrests, whilst pleasing, are not the end of the process for us. We believe a larger group to be responsible for not only stock thefts but burglaries and thefts of vehicles, property and fuel."
The alleged rustlers were believed to have worked together to pull off a spate of rustlings in the region.
"They are all known to each other. They've effectively worked as one enterprise."
Mr Vining said incidences of rustling had increased "quite markedly" this year.
Puketapu farmer Lester Colvin, who has taken a $4,000 hit from sheep thefts this year, said the arrests were "really good news".
"The police have done an incredible job in how they've managed this. I commend them for what they've done."
Mr Colvin had lost 20 sheep from one paddock and 18 from another, but there had been no thefts on his property since May.
He believed police were beginning to scratch the surface of a large-scale rustling ring.
"I believe it's huge. It's starting to get up there, the number of people that are involved."
Senior Constable Pehitane Potaka said the arrests had slowed down stock thefts in the region.
However, he said many stock thefts went unnoticed or unreported.
Mr Potaka urged people to think twice before buying illegally slaughtered meat.
"They [illegal meat buyers] will be putting themselves and their families at risk. "
Anyone with information can contact police on (06) 873 0500.