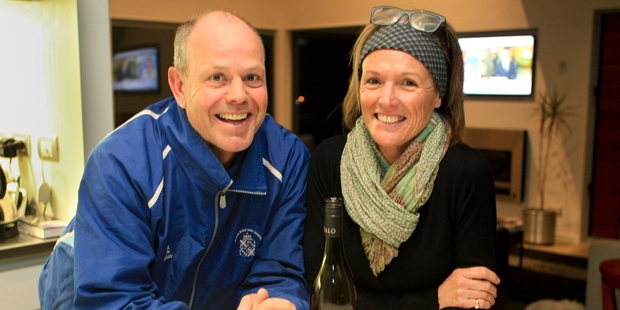 Ali Allen's family has experience first hand of the old saying, "one good turn deserves another".
The Napier family saved the house next door from an out-of-control scrub fire on Sunday.
In return the home owner Jeremy Rameka, turned up at the Allen's Kaimata Rd home bearing gifts; a "lovely" bottle of wine, some beer and the offer of cooking the family dinner at his popular Pacifica Restaurant in Napier.
Mrs Allen said the gesture was "totally unexpected".
"We're very grateful. We didn't expect them to do anything. You know it's all about helping out and we were here to do it ... They have been very generous."
On Sunday, the Allen family noticed smoke coming from their neighbour's address as they were about to sit down for lunch.
They assumed their neighbour was burning rubbish. But Mrs Allen and her sons went to their neighbour's house to investigate.
She said it was apparent her neighbour wasn't home and the fire was getting out of control.
Her teenage sons began using buckets of water from their neighbour's pool and a garden hose in an attempt to dampen down the fire.
Mrs Allen said they also called the fire brigade. "I was concerned because the hose was really pathetic and I told my boys 'come on get on back because it's getting too dangerous'. I'm pretty responsible and I knew the time was right to get out of there."
About 1.2ha of scrub was alight and it took three fire crews about an hour to extinguish the fire, said Napier Fire Brigade senior station officer Mark McGill.
He said it was fortunate the Allen Family noticed the fire.
Mrs Allen said both families were looking to keep in touch because it was a great neighbourhood.
She said that her family were looking forward to visiting Mr Rameka's restaurant. "We've been there once or twice. It's a very lovely place and we are very fortunate to be invited there. [We] go there when we want a nice treat."