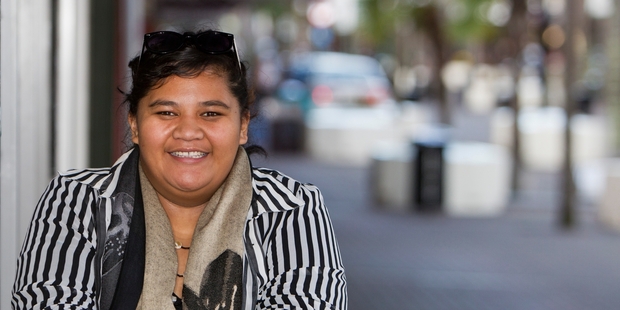 Having time to relax isn't something Hawke's Bay student Shaqaila Uelese puts a lot of effort into.
Balancing studying at Massey University, where she studies English and psychology, and preparing for her mission for the Mormon Church hasn't left a lot of time for her passion for music.
Ms Uelese became an internet hit after performing her impromptu version of the Queen hit Bohemian Rhapsody on a public piano earlier this year.
The clip, recorded by her younger brother in Napier's Emerson St, went viral after Hawke's Bay Today published a story about the popular rendition.
So much so that the clip was shared by a founding member of the super group, Brian May.
Ms Uelese never expected it to reach, let alone be picked up by a member of Queen.
"It's been a couple of months but I'm still really stoked and I actually can't really describe it. I'm amazed that he shared it.
"I couldn't have predicted it would reach the people it did or in the countries it has."
May posted it on his Facebook page in May, where it was shared more than 4000 times. He also posted about the performance on Twitter with the tag line, "this is lovely".
With the legendary band, along with American Idol runner-up Adam Lambert, set to perform at Auckland's Vector Arena in September. Has the the 20-year-old set time aside to go to the concert?
"Definitely I'm going to try. Like if I wasn't a poor uni student I'd definitely be there, because they are so amazing."
Ms Uelese, who has been playing piano for 10 years, loaded her four-and-a-half minute video to YouTube following its social media success, where last night it had been viewed 743,861 times. The unexpected publicity has opened doors for Ms Uelese, who along with her studies also volunteers her time to play piano in the main foyer of Wellington Hospital every week.
Since Hawke's Bay Today published the story Ms Uelese has appeared on Tagata Pasifika, TV3 News and in several publications.
But the fame and study will soon be put aside for her religion. As she prepares for her mission in March next year.
Ms Uelese said she didn't know which country she was going to but she was excited about the opportunity.
"I'll actually be away for 18 months serving a full-time mission. So I'll have to have a break from all the music and stuff."