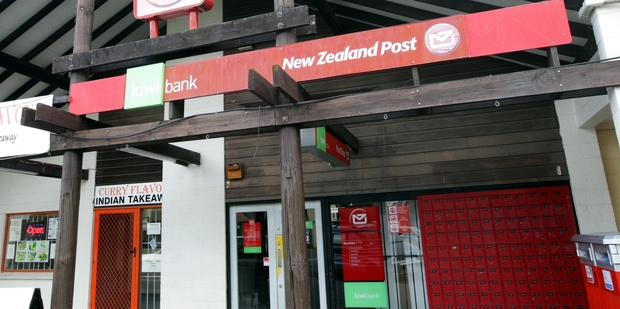 Labour's Tukituki candidate Anna Lorck is calling for NZ Post to be more transparent about the impending shift of the Flaxmere PostShop to a host business.
Ms Lorck said after residents expressed concerns about the shift of the PostShop, she conducted a survey, to which she received "an overwhelming response" from about 250 people.
The survey indicated the PostShop was "a vital part of the community" and the services it offered needed to remain in Flaxmere, particularly for use by the elderly.
A NZ Post spokeswoman said the state-owned enterprise announced in April it would shift services from the Flaxmere PostShop to another local business.
NZ Post and Kiwibank would continue to provide services in Flaxmere with a physical place where people were able to access the services.
New Zealand Post was talking to retailers and other businesses about taking over the provision of New Zealand Post and Kiwibank services.
Postal and banking services would not be affected while the search for a new provider was underway.
However, Ms Lorck said Flaxmere residents needed greater clarity on the shift.
"What concerns me is why Flaxmere is not being kept informed, it's the fear of the unknown and the community deserves more than being kept in the dark, particularly those who are customers of PostShop, which is part of a state-owned enterprise.
"We know there are a couple of local businesses which have expressed an interest as alternative providers because they know it's important to keep the services in the village, but having spoken to one of them, this would be a last resort and more detail is needed."
Flaxmere councillor Henare O'Keefe said he had been assured the PostShop wasn't closing. "One of our retailers is in negotiations regarding taking over the franchise."
Mr O'Keefe suggested there would be "a bit of to-ing and fro-ing" before a final decision is made.