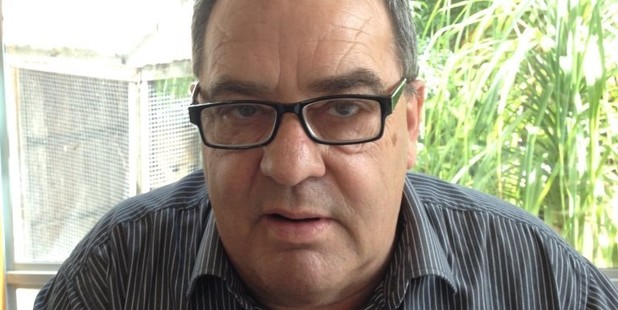 You probably didn't notice given the steady diet of negative stories about the Labour Party, but the National led Government had a rare bad week.
Claudia Hauiti, a National List MP, will not be returning to Parliament after admitting to using some sort of parliamentary charge card for personal expenses. This was on top of an earlier error when she employed her civil union partner, again the rules.
Apart from having to scramble around and find a new candidate for the Kelston electorate, this probably won't hurt National too much, but she'll be a loss. I was interviewed by Claudia a couple of times on Radio Waatea and she is intelligent and fair-minded.
What this does indicate however is an absence of any kind of induction process for National's parliamentarians and, just maybe, overconfidence.
What may hurt John Key's government more were problems with two of his ministers. Jonathan Coleman has been accused of misleading the public over a statement about Kim Dotcom's application for New Zealand residency. On Monday he claimed that Ministers had no knowledge of any FBI-NZ Police investigation before the application was granted, but this was apparently contradicted by a statement by Immigration NZ on Wednesday saying that the then Immigration NZ CEO Nigel Bickle had briefed Dr Coleman the day before Dotcom was granted residency.
Dr Coleman's problems may have got more attention but for Transport Minister Gerry Brownlee's offer to resign after getting spotted avoiding the security check at an airport by ducking through a side door when running late for a flight.
Former National Party president Michelle Boag conceded on air that this action was stupid, but the Prime Minister seemed unfazed and refused the resignation offer opting to gamble that the affair will blow over.
What seems to have been largely missed by the media is the steady flow of policy announcements by Labour.
For many years the idea of a government having a Regional Development policy was frowned upon as some kind of variant of "picking winners" so as a part-time Hawke's Bay resident, I was pleased to see the Labour Party announce a modest budget for regional development last week.
As one who spent a wonderful childhood in the Bay, I'm acutely conscious of the decline of the region over the past two or three decades. This phenomenon is not just happening in Hawke's Bay and a quote directly from economist Shamubeel Eaqub's latest book Growing Apart shows the Bay is not alone.
"Many provinces are experiencing low economic growth, stagnant or declining populations, concentrations of poverty, low levels of skilled and educated workers, low social mobility and the loss of their youth to major urban centres in New Zealand or abroad. The combined effect of these problems is causing a downward spiral for these provinces that is only likely to accelerate on our present course - some regions now represent a 'burning platform', requiring urgent attention".
One of the strongest advocates for regional development initiatives was the late Ikaroa Rawhiti MP Parekura Horomia. Parekura grew up near Tolaga Bay on the East Coast and memorably told me that the best thing that had happened in his region for years was cyclone Bola. During the long clean-up there was plenty of work and declining communities flourished.
Governments spend a large proportion of GDP and some more of this should be directed into places like Hawke's Bay, Northland and the East Coast. The announcement that the Kiwibank phone facility is to be located in Hastings is rare good news but it does demonstrate that government agencies can respond to districts that need employment opportunities.
I have a clear memory of former Hastings MP Duncan Macintyre trumpeting the fact that he'd used his good offices to get a new pulp mill located in Hawke's Bay at Whirinaki, just north of Napier.
In the past governments did indeed pick winners, often successfully, and boost regional economies. This was particularly true in Europe following the devastation of World War II.
One such example is the Italian city of Modena, birthplace of the tenor, Luciano Pavarotti. This industrial town was a disaster area when the war ended in 1945 but the Italian Government, for no good reason decided that it was to be the centre of an entirely new industry manufacturing sunglasses.
Sunglasses had been unusual in pre-war Europe, but caught on rapidly following the example of American soldiers.
Within a few years Modena was on the road to recovery and the sunglass industry was, and remains, a major generator of employment.
Hawke's Bay needs to loudly demand more attention from whatever government is elected in September if the regional economy is to grow and create more jobs for its people.
The Labour Party's hardly noticed regional development proposal is a small step in the right direction.
#Mike Williams is a former Labour Party president who grew up in Hawke's Bay. He is a director of Auckland Transport and CEO of the NZ Howard League.