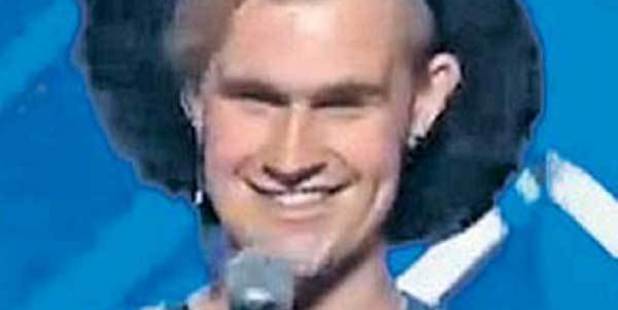 Former Waipukurau performer Jason Parker says that he is living the dream after making it through the audition stage of The X Factor Australia.
The 22-year-old dazzled the judges during his audition of Karmin's Broken Hearted.
Mr Parker said he wasn't aware the show was going to profile his story.
"I had no idea and then I got all these messages, text and calls saying 'you're on, you're on'. I was totally surprised by it. I was so glad that it was such a long segment."
On the show the singer is set to go into boot camp, which he said was a fantastic experience where the contestants are put through their musical paces.
"It's incredible, I can't even describe how good I feel about it."
The show, which screens on TV 3 tomorrow, continues with thousands of The X Factor hopefuls auditioning for the judges in an attempt to make the boot camp and eventually the top 12, who perform on the live shows.
Mr Parker was unable to tell Hawke's Bay Today whether or not he gets to perform on the live shows.
But don't bother calling Mr Parker's mum Brigitte Parker when the show is on because she's become a huge fan.
Like her son's bubbly performance on the show, Ms Parker said she was excited her son has made it to boot camp.
She said she was now an ardent fan.
"I haven't followed those sorts of shows, X Factor and The Voice and all that since Jason and the older kids left home actually.
"So now I'm absolutely watching it with interest.
"I don't answer the phone now when that show is on."
Mr Parker's high energy performance was a hit with judge Dannii Minogue appearing stunned after he'd finished.
"I don't know what we just saw. But it was freaking amazing."
Fellow judge Ronan Keating also had a lot of praise for the 22-year-old.
"We're looking for an original, unique recording artist to sell records around the world and I think [Parker is] it."
Ms Parker said she wasn't surprised by his performance.
"He was always performing when he was young. Always putting on little plays for his mates and his cousins.
"Once he got to high school that's when him and his father probably knew then, that it was his thing."
She said both her and his father Bruce were proud of him.
After leaving Central Hawke's Bay College, Mr Parker moved to Christchurch to attend the National Academy of Singing and Dramatic Art to complete a performing arts degree.
About a year ago he moved to Sydney. His ambition was "to try and become famous".
Mr Parker said he had been overwhelmed by the messages of support from back home.
"The response that I've had especially from the Hawke's Bay community, actually it's been incredible."
The performer said no matter how far he goes on the show he was keen to perform his own music.
"Hopefully there will be something coming out eventually.
"I think I'll do a few more covers and see what the reaction with that is, first.
"The dream is to be a pop star and to sing for thousands of people in the crowd and have them sing my songs and lyrics back to me."
The chances are pretty good with his YouTube video already having more than 64,000 views.
The X Factor Australia screens on TV 3 on Sunday at 7pm.