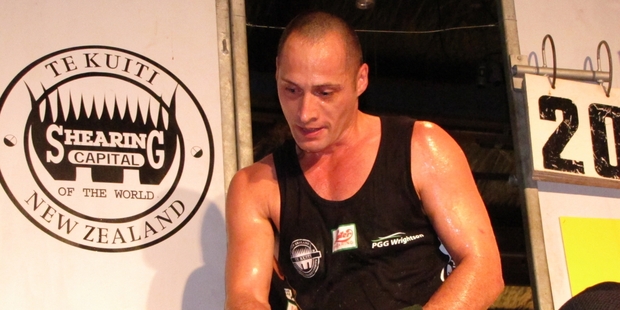 Napier shearer John Kirkpatrick has won his fourth Open final in Britain in four weeks as he bounces back from the disappointment of finishing just fifth in the World Championships final in Ireland in May.
Shearing in Wales on Saturday, Kirkpatrick regained the Lampeter Shears title, which he had last won two years ago, when he won five titles in just over a month.
On the current Elders Primary Wools New Zealand team tour, Kirkpatrick has since mid-June also won the Royal Highland Show title in Scotland, the Lakeland Shears in England and the inaugural NISSA Shane's Castle title in Northern Ireland.
On Saturday he and Kiwi teammate David Fagan beat the Wales team of Richard Jones and Gareth Daniel to level the side's annual series 1-1 with two tests to shear this week.
In the series' opening test at Cothi on Friday, the teams were tied on total points, judges awarding the match to the home side which had the better pen-judging marks. Jones won the Cothi Open final, in which Kirkpatrick was fourth.