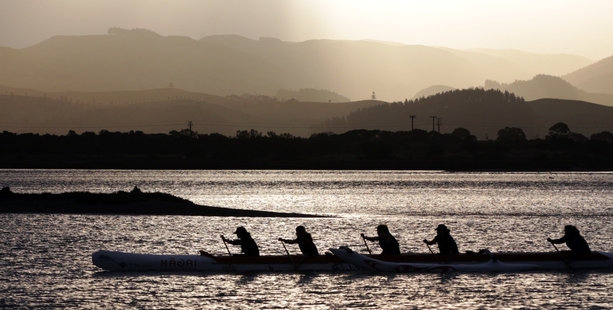 At the halfway stage of winter, the weather in Hawke's Bay is finally set to behave more appropriately with showers, rain, southerlies and falling temperatures predicted for the next seven days.
But it was fog, not rain, which caused concern yesterday.
The strange weather pattern where warm and cool airs have been mixing led to heavy fog shrouding Auckland Airport.
The result was 58 domestic flight arrivals and departures, six involving Hawke's Bay services, being cancelled and 35 flights delayed.
Two international flights were diverted due to the fog which had lifted by 1pm.
Sunday, when temperatures reached 18C in Napier, was a pleasant anomaly, MetService duty forecaster Liz Walsh said.
"But I'm afraid it's not looking too good that way for the rest of the week."
She described the developing weather system as "a bit messy" and said it was not completely clear how much rain the region could expect.
The situation was dependent on a high pressure system to the west and a "critical" southerly system was developing.
"You've had good sunshine but it looks like cloud and showers now."
The growing southwesterly system, which is likely to turn to a direct southerly, will cause temperatures across the lower part of the region to drop to half what they were on Sunday.
Dannevirke can expect a more traditional winter-like 9C today and just 7C on Thursday. Temperatures will remain in mainly single figures through the weekend and into next week.
Napier and Hastings can expect showers this week and into the weekend and next week, with temperatures about 12-14C.
Ms Walsh said the only upside to the approaching system was that the rain would likely keep frosts at bay.
Sunday, which saw Napier temperatures equal the mid-summer temperature recorded in Edinburgh that same day, was something to savour as it was unlikely to be repeated in the foreseeable future - although the vagaries of the winter weather meant another warm spell couldn't be ruled out.
"It has certainly been a bit of a different year," she said.
"But what we are getting now is more like it - it is mid-winter."
In terms of daylight, since the shortest day last month the sunrises and sunsets in the Bay have begun moving apart. Tomorrow will be 13 minutes longer than June 21.