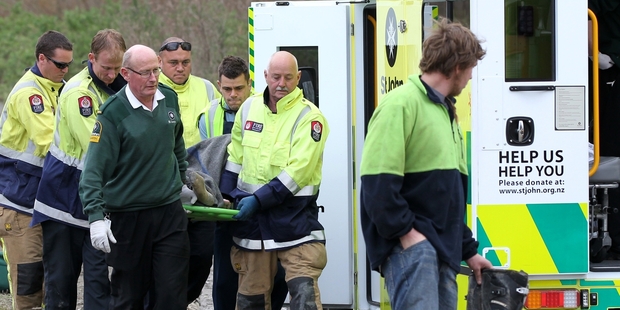 A 19-year-old motocross rider has serious leg injuries after he and his mate collided, in what is being described as a "jousting" manoeuvre by emergency services.
The two men were taken to hospital after the trail bike crash on the banks of the Ngaruroro River on Saturday, including a 19-year-old with serious leg injuries.
Hastings Fire Station officer James Keenan said it appeared the men were heading towards each other at high speed, in an attempt at a "jousting pass", when one of them hit a rut in the ground, throwing him into the path of the other and causing them to collide head-on.
Mr Keenan said the 19-year-old man was "a very tough kid" and "very lucky".
St John Hawke's Bay district operations manager Stephen Smith said the accident occurred about 2.25pm on Saturday and required the assistance of two ambulances.
He said the 19-year-old received some "pretty serious" leg injuries and was more worse for wear than the 42-year-old, who was treated for a swollen hand and superficial injuries.
Police and a Hastings fire crew also attended the incident at the end of Carrick Rd in Twyford.
A Hawke's Bay Hospital spokeswoman said both men were in a stable condition last night.