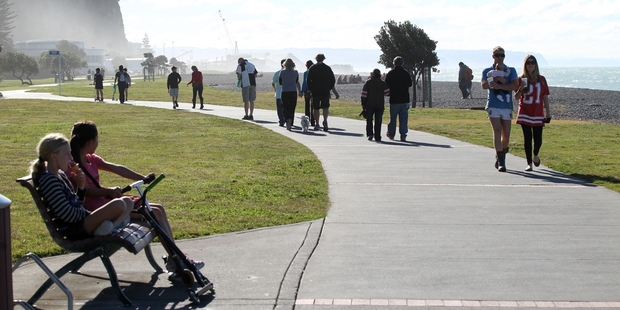 After a balmy weekend, the region is expected to chill down this week, with a chance of hail and snow down to 500 metres.
WeatherWatch.co.nz forecaster Aaron Wilkinson said a southwesterly flow would herald cooler weather for eastern parts of the country, after an 18C daytime high yesterday.
The daytime high was well above Napier's average daytime high for July of 14C.
Cloudy spells were expected today, with a few sunny breaks and a daytime high of 14C.
Southwesterly winds were expected throughout the day at speeds of about 15km/h and there was a possibility of showers this evening as well.
Cloud would persist tomorrow with cold southerlies, gusting up to 35km/h, with the odd shower and a daytime high of 12C.
Mr Wilkinson said Wednesday would bring cloudy spells and occasional showers that could become heavy in the evening.
There was also a chance of hail and a 2cm layer of snow on the ranges, down to 500 metres.
The daytime high would be just 10C, with an overnight low of 2C and winds strengthening; gusting up to 40km/h.
MetService meteorologist Frances Russell confirmed maximum temperatures would decrease by at least 1C per day over the next few days.
Ms Russell said southerly winds, which were being generated by a developing low east of the North Island, were responsible for the cooler temperatures this week.