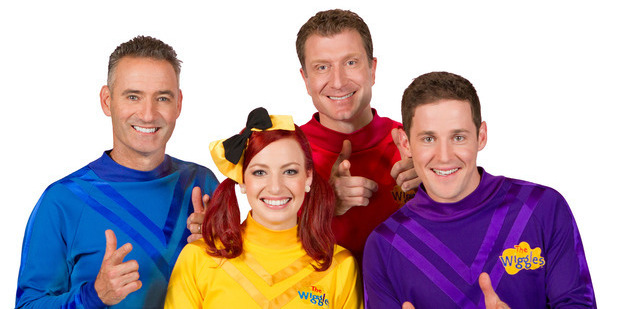 The first stage show I attended was an evening with the Napier Frivolity Minstrels at the Municipal Theatre when I was about 7.
So, yes, it was a long time ago but it is an imprinted memory.
I was fascinated by the lights and the colours and the dancing and the singing and the funny man with the funny hat who had everyone laughing in the aisle ...
Vic Viggers was a wonder to behold.
His jokes got the mums and dads chortling and his stumbling and clumsy antics appealed to us smaller members of the audience.
However, in today's terms, at that age I was a latecomer in tasting the theatre and the bright lights and the colourful costumes for the first time.
Yesterday I watched with delight as an army of mums, and a few dads, converged on that very same theatre armed with their little ones ... and they had some very little ones with them.
Among the audience were 2-year-olds, 3-year-olds, 4-year-olds and some early school year-olds.
For most of them it was almost certainly their first taste of going into a big, big room with lots of seats and a giant stage with curtains across it.
They were there to see the four happy people who wear colourful clothes and sing happy songs and dance a bit on television.
Except that this was an occasion when the people they had seen on television would be able to see them back.
It was a Wiggles outing.
A well-timed one, too, with the chirpy wigglers staging the show at 10am so that the little ones could be on their way just after 11.
Because the very little ones often rest up in the afternoon.
It was a delight because these children were being introduced to live theatre.
It would have been a tremendously exciting occasion, more so to see the Wiggles in the very same room they were in.
They will have waved, laughed and I daresay some will even have danced in the aisles.
The live stage is a fine place and it has to be healthy and encouraging for little children to get an early taste of theatre.
They will carry those memories with them for a very long time and some of them will determine that one day they, too, will get up on the stage.
Of course they will all want to be a Wiggle.
It was so good to see the very young tasting something which is very old and has been around for many centuries - the magic spell of the big, bright stage.