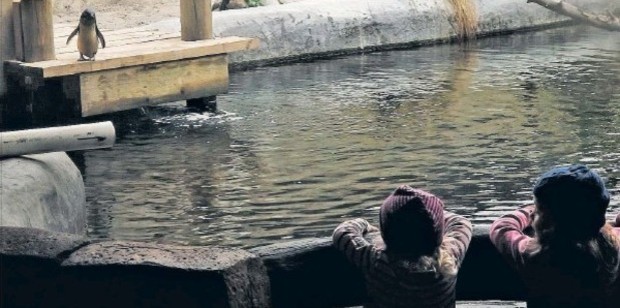 In a way it was an aquatic version of "lights, camera, action" - for a scene in which the lead actor failed to appear.
Or, as National Aquarium of New Zealand manager Rob Yarrall put it, "the weather caught us out".
For the long-planned opening of a smart new octopus tank, all had gone well and the eight-legged creature's new domain was extensive and expansive.
However, the only problem yesterday as it was unveiled to an audience of Friends of the Aquarium was that the star was missing ... there was no octopus.
"He's still on his way - let's say he has packed his bags and he's coming soon," Mr Yarrall said, accepting he had no alternative but to take a tongue-in-cheek approach to proceedings.
While octopuses were not difficult to find off the rocky sections of the Hawke's Bay coastline and the Pania Reef, they are pretty well impossible to get to when the seas turned rough, and the northeasterly-driven ocean storms that sparked up at the start of the week put the mockers on what should have been a simple catch.
"It caught us out."
However, as in the acting world, the show must go on.
The invited guests got to see the smart new home where the new arrival will live - and, on the bright side, the unveiling of a second new exhibit enclosure featuring seahorses went ahead without a hitch ... because they had some. They will be open to the public from today .
Mr Yarrall said there had not been an octopus on show for several years and it had been determined the new home would be more extensive and welcoming than the modest tanks of the past.
As the creatures were fiercely territorial it would house only one.
"If there were two in there they would fight it out."
When the octopus arrives and is happily settled in, the aquarium crew will look to staging a competition for children to give it a name.
But at the moment the only suitable name would have to be Houdini.