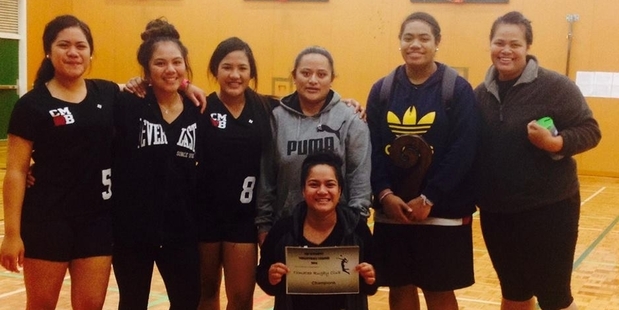 Volleyball is helping to make stars of youth in Camberley, says Sport Hawke's Bay's Faye Lilo-Sefo.
Mrs Lilo-Sefo said despite having no indoor volleyball court or training facilities an after-school volleyball programme in Camberley had been a huge success.
A female team was formed from the programme and won the Hawke's Bay open women's premier grade.
Mrs Lilo-Sefo a, member of the Sport Hawke's Bay Maori Strategy team, said the programme was initiated to develop community spirit and provide some formal recreational activity to local youths.
"There are many roaming the streets with nothing to do, so we decided to play volleyball to get children and adults to join in."
Three players - Siegi Alainuuese, Sandra Tuilaepa and Mrs Lilo-Sefo - were also selected to represent Hawke's Bay at the Central Zone Volleyball Competition on July 19.
Teams will be graded and will represent the region in this grade at the National Club Championships at ASB Arena in Tauranga on August 26 to 30.
Mrs Lilo-Sefo said the community was now looking to develop its own sports club, after playing under the Tamatea Club this season.
"We had to overcome many challenges," she said.
"We had no indoor facilities to train in, so we had to travel to Flax Rock in Flaxmere.
"We also had no financial support and families struggled to pay subs, so we held sausage sizzles and car pooled to away games.
"We also had no formal club and it was great that Tamatea Club allowed us to come under their club," Mrs Lilo-Sefo said.
Using volleyball as a vehicle to help lift the spirit of the youngsters in the team was huge.
"It means the world to me that we played in the competition because these girls are very talented and [we] needed to have them exposed to the level of club volleyball."