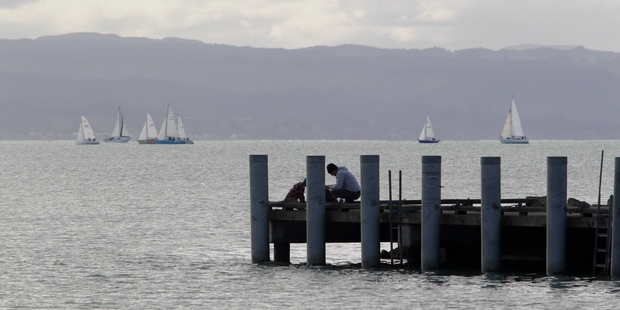 The region will go untouched by a storm wreaking havoc in the north of the country this week, forecasters say.
WeatherWatch.co.nz forecaster Philip Duncan said the region would be largely unaffected by a subtropical low causing severe gales and stormy conditions in Northland and Auckland.
"We're not getting the low-pressure system that Northland and Auckland have got."
Mr Duncan said the only flow-on effects of the low in Hawke's Bay were winds picking up today, reaching maximum speeds of about 30km/h, which was half of the speed considered gale-force.
Today was expected to be mostly cloudy, with drizzle and light showers.
Easterlies would persist tomorrow, with more cloud drizzle, although long dry spells were possible.
Overnight lows this week were very mild for this time of year and there was no chance of a frost.
A front arriving from the west would herald a brief period of rain on Saturday morning.
Sunday would be sunny and warm, with a daytime high of 18C.
MetService forecaster Heath Gullery said stormy conditions would persist in Auckland today, weakening tomorrow.
But unlike Auckland, no extremely bad weather was expected in the Hawke's Bay area for the rest of the week.
Mr Gullery said during the next four days temperatures in the region would be fairly mild, with daytime highs in the mid-teens.