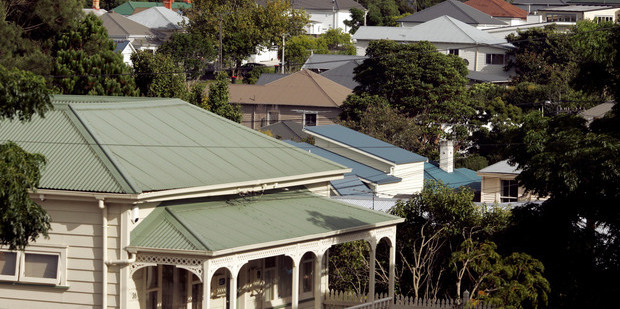 Average annual wages in Hawke's Bay have risen by $322.40 in the past year, while house prices have remained flat, a survey shows.
The gross Hawke's Bay average weekly wage for May 2014 was $1037.72, compared to $1031.52 a year earlier, Massey University's Home Affordability Report shows.
The median house price was flat on $285,000 over the same period, with Hawke's Bay home affordability declining by 0.7 per cent.
Nationwide, average annual wages rose by $1795, or $34.53 per week, while house prices jumped $38,000 in the last year, with home affordability deteriorating by 7.6 per cent.
Home affordability is shaping as a key election issue with both major parties bickering over how to tackle spiralling housing costs.
Meanwhile, new dwelling consents declined slightly in Hawke's Bay from 37 to 36 from May 2013 to May this year.
However, nationwide trends show consents are at their highest level since 2007, despite flattening in recent months, Statistics New Zealand says.
Bay house hunters who are able to raise a 20 per cent deposit on a median-priced local house will be left with a mortgage of $256,000.
Mortgage Link Hawke's Bay adviser Judy Steiner said if a borrower was servicing a mortgage of that size, weekly repayments would be $424, including rates and insurance.
"It's more than renting but the one thing you can have with a mortgage is long-term stability of your payments.
"Whereas if you're renting you're at the mercy of rising rental rates."
Massey's real estate analysis unit used average weekly earnings and interest rate figures from Statistics NZ and the Reserve Bank, and compared those with data from the Real Estate Institute to reach its conclusions in the survey.
It showed a national deterioration in home affordability in the past year and a rising gap between house prices in larger urban centres and provincial areas.
Nationally, 2125 new dwellings gained consent in May, including 195 apartments.
The regions with the most new dwelling consents were Auckland, with 611 (including 109 apartments), Canterbury 605 (including 46 apartments) and Waikato 192.
Registered Master Builders Association chief executive Warwick Quinn said he expected 23,000 to 24,000 residential building consents to be issued this year, up from 21,300 last year and 16,929 in 2012.
Auckland and Canterbury still make up nearly 60 per cent of all activity and he predicted that would continue.
Meanwhile, legislation to limit the amount councils can charge in development levies is expected to pass before the general election.
The move is expected to limit the cost of new homes, though interest rates are also tipped to increase. Additional reporting Ann Gibson and APNZ