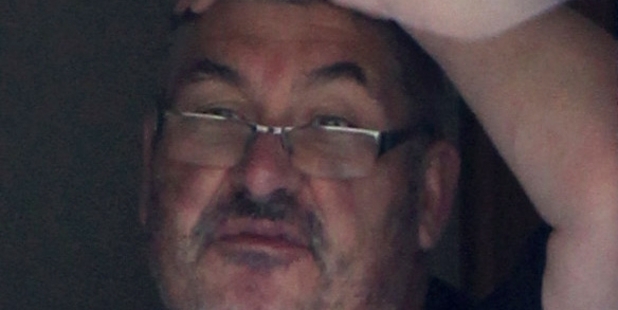 AHawke's Bay principal feels she has been let down by the authorities and is "shocked" to learn a career criminal, with 184 convictions, shares a fence line with her all-girls boarding school.
Serial con man Brian Hunter, 55, was sentenced to five months' home detention on Tuesday at the Hastings District Court after being found guilty of two charges of obtaining by deception by impersonating a lawyer.
The charges were Hunter's 183rd and 184th convictions, he has been jailed five times, all during the 1990s, and recorded his first conviction in Wellington in 1974.
However, his home detention, imposed by Judge Jonathan Down, will be served at his Shaw Rd home in Eskdale, which shares a fence line with Hukarere Girls' College, a single-sex boarding school with 82 students.
The state integrated school's principal Lelie Pearcey "had no idea" and was "shocked" to learn Hunter lived next to the Maori and Christian college.
"No one at the school had a clue that a man of that nature lives next to our school," she said.
She was glad her students were able to go home for two weeks while the school investigated the issue.
"How do I feel about it? I feel let down. I feel let down that no one from the authorities told us," she said.
"I will certainly be telling the chair of the board and I will be ringing our local community constable."
Hunter's latest convictions came after he fabricated the identities of Kapiti Coast lawyers Michael O'Hara and Brian Shaw.
He used the fake names to hire two moving companies, including Crown Relocations, as he moved his possessions from Waipukurau to Hastings in October 2012 and from Ashurst to Waipukurau in April 2012.
The companies were left with bills owing of $5434 and $2600, after they believed they were in contact with the ghost identities.
A Department of Corrections spokesperson said they could not comment on the management of specific individual offenders, however said public safety was the primary concern when assessing the suitability of an address for an offender to serve a sentence of home detention.
The spokesperson said factors that are taken into account when assessing the suitability of a home detention address include the nature of the offending and assessing risk of harm to the offender or any occupants residing at the home detention address.
"The Department makes recommendations to the court, which is responsible for sentencing decisions.
"In the case of offenders with child sexual offences the proximity of the house to schools, kindergartens, parks and other places frequented by children is taken into consideration. If we have any concerns about the suitability of the home detention residence, we are able to apply to the court to vary the address."
Home detention is an alternative to imprisonment and is intended for offenders who otherwise would have received a short prison sentence for their offending.
Only sentencing judges can impose home detention and they must take into consideration advice provided by a probation officer who has assessed the offender, and the home address and any people who live there. In January, Hunter was sentenced to 300 hours' community work, after he pleaded guilty to one charge of operating an aircraft without the required documentation.
The case stemmed from the deceiving Hunter expressing an interest in purchasing a plane and travelling to Mahia to meet a seller.
He introduced himself as Brian Shaw and told the flight instructor he had significant flying experience in New Zealand and Australia and had flown a variety of aircraft.
The instructor took Hunter on a flight to Portland Island off Mahia Peninsula, before Hunter took control of the aircraft for a "nervous" trip in what was described by the Civil Aviation Authority as a "complete disregard for the safety of others as well as himself".
Hunter had previously appeared in court for offending under the Crimes Act and Civil Aviation Act.
When approached yesterday, Hunter said he didn't want to comment while he was contemplating litigation, and for legal reasons Hawke's Bay Today can not publish further details.
However he said, from his Eskdale home, that he was "sick of the lies" from police and "wanted the truth to be told".
Katrina Casey, the Ministry of Education's head of sector enablement and support said the ministry takes student safety "extremely seriously". "We encourage schools and their Boards of Trustees to come to us if they need our support on issues relating student safety," she said. "People are placed on home detention throughout the country every day. The place where a person is required to live while on home detention is a matter for the courts or parole board to decide, and we are aware that they receive advice on the appropriateness of addresses."
When sentencing Hunter on Tuesday, Judge Down said the many terms of imprisonment left him reluctant to send him back to jail because it may be "damaging or reinforcing of the opinions you hold of authority".
He added Hunter was a "querulous" complainer and his only real hope of reducing his criminal activities was to address his "deep-seated issues".
Hunter will undergo a psychiatric assessment and complete any treatment or counselling if required, as part of the sentence.