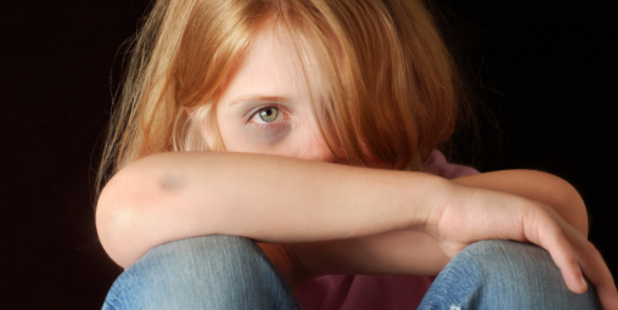 Bullies come in all shapes, sizes, classes and genders and, on the whole, the bullying behaviour learned at school stays with a person long after they leave - and goes back with them if they return.
So it's perhaps only natural some teachers can be bullies; they have a captive set of victims, in a closed environment where they themselves learned all about how to bully or be bullied.
Even in the best schools. Even in the highest office.
See, it's like family violence. The overall perception of domestic abuse is that it mainly occurs among people of low income, low education, low self-esteem. And perhaps (said in a lower tone) among those who are brown.
Fact is, that's not true. Family violence occurs in all walks of life, across all income streams and regardless of apparent community standing.
Ask anyone who works in the field and they'll tell you there is no one "key" and no one fix.
The banker is as likely to hit his wife - or vice versa - as the freezing worker; more so if they were once victims themselves.
If the official stats are somewhat skewed towards the lower deciles, it's only because the stigma attached to the loss of social status for those who have more works against reporting the crime. Hard as that step is for anyone, anyway.
All power to those who do report it. Or, at least, escape from it.
Bullying is the same. After all, it's a form of violence, whether physical, mental or emotional, and it traps its victims in the same seemingly-powerless web. The only real difference is that abuse within a family is private; abuse outside the family is public.
As a society we tend to favour those with strong views and forthright actions; these are seen as models of success.
And the competitiveness of our capitalist system often rewards people who, in their underlying nature, are in essence bullies.
Is it any wonder, then, that often the bully - or, indeed, the victim of bullying enjoying revenge - emerges at the top of any particular pile.
How those at the top use their power tends to indicate whether they do or do not have a bully's mindset.
It's not about enforcing rules and standards; it's about whether such are fairly and equably administered, or arbitrarily bent out of shape at the whim of someone with the power of their office.
Fortunately we have a more-or-less independent judiciary to address the worst (or most obvious) offending.
Unfortunately many "lesser" matters get swept aside into the "that's just the way it goes" pile.
But if someone stands up to victimisation, and is then pilloried for doing so, doesn't this suggest that as a society we err on the side of protection of the perpetrator, not the victim?
Sadly that bias extends to sexual abuse. The many excesses of members of the Catholic Church exposed in recent times - particularly within the horrific Irish workhouse system - or those of now-infamous pederast Jimmy Savile while working within a public hospital system, show we tend to discount abuse at the highest levels of any profession as if such status automatically renders people saints.
It doesn't.
But to question this is to undermine the models for success our society chooses to follow.
When those models are excuse for abuse at school, all we are teaching our young is to perpetuate a winners-and-losers system that categorises people as either villains or victims.
Is that really what we want our children to learn?
That's the right of it.
Bruce Bisset is a freelance writer and poet.