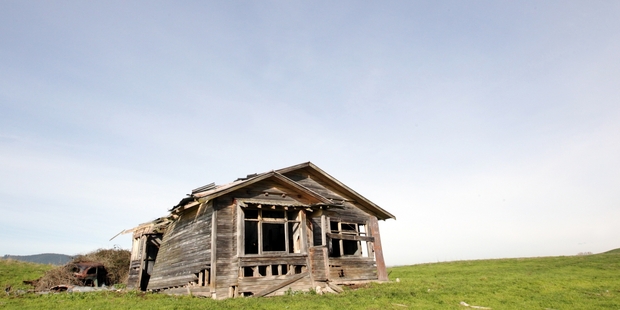 A landmark derelict wooden house which has defied almost everything going for several decades seems set to fight another day after a fire which burnt some of its interior.
The house, on a State Highway 2 rise near Te Mahanga Rd, Poukawa, was reported to be alight about 10.50pm on Saturday.
But yesterday from the outside there was little indication anything had changed, suggesting a prompt save by the crews from two Fire Service appliances and a tanker, which arrived soon afterwards from Hastings.
A Fire Service officer said it had been reported to police as a suspicious fire.
A popular subject for photographers, and even sought as a movie and documentary scene, it is thought to have been unoccupied for more than 40 years.
It is surrounded by land leased to agricultural contractors by what are understood to be traditional Maori owners, and has been used at times for storing hay.
Among the occupants was the late Nguha Ngawiki.