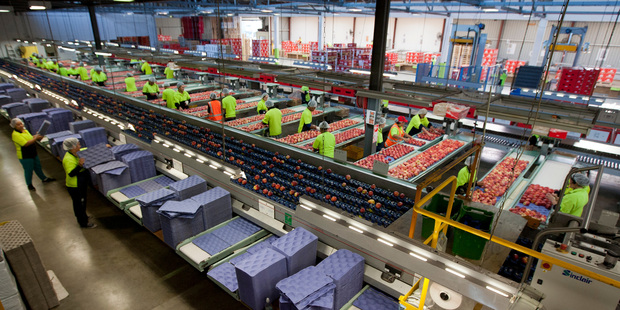 Mr Apple owner Scales Corporation has registered a prospectus for the initial public offering (IPO) of its shares with the New Zealand Stock Exchange (NZX).
Scales has three divisions: horticulture, storage and logistics and food ingredients.
The IPO comprises an offer of up to 100.8 million ordinary shares, with the price range expected to be $1.60 to $1.85 per share, valuing the company between $221 million and $251 million.
Up to $30 million of new capital is expected to be raised, which the company said would be used for future expansion.
Majority shareholder Direct Capital Investments will sell down its 84 per cent shareholding to 20 to 30 per cent with co-investors the New Zealand Superannuation Fund and ACC.
After a book build, the final offer price is due to be set on July 4 with shares expected to begin trading on the NZX Main Board on July 25.
Scales is one of New Zealand's oldest companies and about 65 per cent of its business is in Hawke's Bay, the majority with Mr Apple representing about half of its business activities.
Mr Apple is Hawke's Bay's largest apple producer and the country's biggest apple exporter, employing more than 1000 people at the height of the season and about 270 permanent staff.
Scales owns Whakatu-based Meateor Foods, which collects animal byproducts and exports them to the United States and Thailand in frozen 25kg blocks. It also owns Whakatu Coolstores and Liqueo, a bulk storage business with tanks at Napier Port for edible oils, tallow and molasses.
Scales holds a half share in Hastings-based apple and kiwifruit concentrate producer Profruit and last year bought a 50 per cent shareholding in Havelock North food exporter Fern Ridge Produce.
Scales Corporation chairman Jon Mayson said exposure to the primary sectors of New Zealand was a key strength of the Christchurch-based company.
In the 2013 financial year, Scales recorded an after-tax profit of $20.4 million on record revenues of $272.8 million.
The prospectus and IPO investment statement is available from scalescorporation.co.nz.