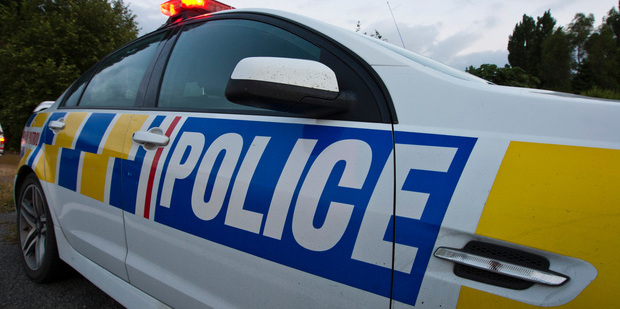 Owners of a Hastings butchery targeted twice in four months posted a "wanted" message on Facebook, appealing directly to the burglars.
Darren and Marion McCarthy, who own The Bald Butcher, were called to their Riverslea Rd store by police about 9pm on Thursday to find the front door smashed and 19 heavy-duty stainless-steel trays of meat, worth $2500, had been stolen. Appealing for information and sending a strong message to those responsible, Mrs McCarthy announced on Facebook that security video footage captured three men and a woman conducting the burglary.
"I have the chance to speak to you face to face I would say this: why could you not ask us for some help? Because we would have helped where we could; and why do you think it is right to destroy other people's property and steal from them," she said.
"For myself and my husband, we are on the right path in life and your actions will not bring us down, but if you don't make a conscious decision to do good things for yourself in life, then it will eventually bring you down."
She was fairly confident the message would reach its intended audience. The burglary followed a similar incident on February 1, which led them to believe the same group may have returned.
"These people are not shy, they don't have a conscience, to blatantly do this. We see them as being rather dangerous."
Neighbours who lived near the store notified authorities on hearing glass smash as the door was pried open with a crowbar.
"It was so loud that they heard it and called police, we wouldn't have wanted them to approach these people. It only took them [the thieves] about three-and-a-half to four minutes to get in and out."
It was a particularly cutting blow for the couple who tried to contribute wherever they could, even hosting an annual Christmas feast out of their own pocket.
"They don't realise we help the community they live in, we employ people.
"The thing that hurts us the most is that we do a lot, but we are not showy, we help so many people and so many families, we do it from our hearts - that's what's hit a raw nerve."
Timing of the break-in was terrible because the McCarthys had to spend a day arranging the clean-up when they should have been focussing on a new premises set to open in the Kmart Plaza on Monday.
While it would be a stretch, they would go ahead with the opening, so that their loyal customers wouldn't be disappointed.
"It's harder to make sure we can keep up with demand, this is affecting our customers, but we have had some good response and support from them."
If you have any information, please phone Crimestoppers: 0800 555 111.