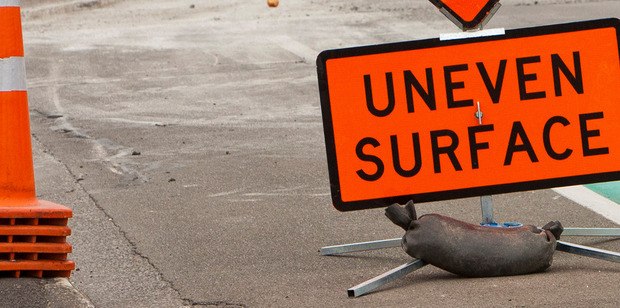 Motorists are being urged to use an alternative route rather than Prebensen Drive this and next week thanks to a major works programme under way at the Severn St roundabout.
Contractors for the Napier City Council are installing underground services across the roundabout and people travelling the stretch are advised they can expect delays as well as queues at times.
While access to the Mitre 10 store remains open, stop-go signals and speed restrictions have been put in place.
Delays can also be expected as the result of maintenance work being carried out at sites on SH2, SH5 and SH50.
Slip clearing and drain maintenance work is taking place at sites between Tangoio and Tutira on SH2 north of Napier, while on the southern stretch of the highway, bridge deck joint repairs are being carried out south of Awatoto.
Minor maintenance is also under way at various sites between Pakipaki and Takapau but delays are not expected to be long.
Highway maintenance work is being undertaken at several sites along SH5 between Napier and Taupo although disruption to traffic will be minimal.
A major tree felling programme alongside the expressway between the Tutaekuri River Bridge and the Pakowhai Road intersection is continuing with the work scheduled to be wrapped up in about a week's time.
Thirty-two large poplars are being cut down after becoming a potential hazard to traffic.
There are likely to be delays of up to five minutes at times when felling is taking place.
A New Zealand Transport Agency spokesman said people using the expressway on their way to appointments or catching a flight from Hawke's Bay Airport need to make allowances for likely delays.