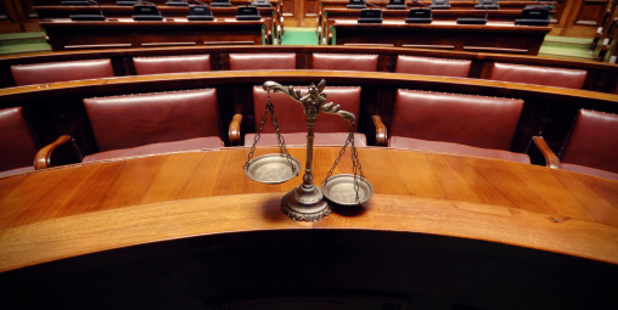 A jury will hear Steven Tiwini Rakuraku's final argument today, before deciding the murder-accused's fate.
The 39-year-old is facing 12 charges, including kidnapping and murder in relation to the disappearance of Johnny Charles Wright, 50. He went missing on June 21, 2011.
Rakuraku has strenuously denied all the charges against him and has mounted his own defence during the three-week trial at the High Court in Napier.
Yesterday, Rakuraku's Bay of Plenty-based parents gave evidence via video link from the Tauranga District Court, among several other defence witnesses.
Justice Joe Williams indicated to the jury that more evidence may be heard this morning before the Crown, led by Steve Manning and Jo Reilly, amicus curiae (friend of the court), Russell Fairbrother QC and Leo Lafferty and Rakuraku give their closing submissions.
Mr Wright's body was discovered by detectives in a shallow grave near Eskdale two months after his disappearance.
The court has heard during the trial that police searched the area after Rakuraku's partner, who earlier gave evidence as a Crown witness, "came clean" and spoke of a master plan to hide the evidence from police.
Rakuraku took the witness stand on Wednesday, and said he did nothing to cause the 36 rib fractures on Mr Wright's body discovered by a pathologist. He also denied using a taiaha to "pelt" Mr Wright, after his former partner testified that Rakuraku "[gave] Johnny a hiding" until the Maori weapon snapped in two.
A large group of Mr Wright's family and friends has been sitting in the public gallery throughout the trial, and heard Rakuraku claim the 50-year-old's injuries were from boxing training between the two.
Rakuraku admitted lying to Mr Wright's father, when he began searching for his missing son, by saying the Hastings man had moved out rather than the grim truth that he was dead and buried.