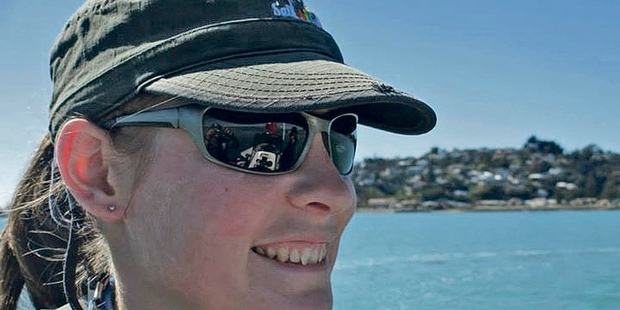 Nominations for Pride of New Zealand Awards have closed but Hawke's Bay Today chief reporter Greg Taipari meets another nominee, Katy Kenah.
A passion for sailing has helped Hawke's Bay woman Katy Kenah to a Pride of New Zealand nomination.
The 28-year-old and her husband Mark, helped to set up Sailability Hawke's Bay in 2009. The organisation teaches people with disabilities the joys of sailing.
Mrs Kenah has been nominated in the community spirit category. The Pride of New Zealand Awards is a joint venture with The Hits radio station and TSB Bank; supported by the Herald and APN regional newspapers.
There are six categories honouring bravery and heroism, community spirit, lifetime achievement, emergency services, top fund-raisers and those making a difference for the environment.
When finding out about the nomination Mrs Kenah said she was a little reluctant at first to accept the acknowledgment of her and her husband's work.
"We don't really think about that. We do it because we love it both of us have always had a passion for sailing and I've been involved in the disability sector ... But I'm getting a huge benefit with it too."
At least this [nomination] will give Sailability some publicity."
Mrs Kenah is a tutor at EIT.
"I teach the supported learning programme ... It's for students with supported learning needs."
Sailability Hawke's Bay is based at the Napier Sailing Club. The trust currently has five Hansa 303 Liberty sailing boats but is in the process of raising funds to buy a sixth.
Currently it has about 30 regular students who attend the day every Saturday.
But Mrs Kenah said they had as many as 100 students who take part throughout the year.
For more information on the awards, visit prideofnzawards.co.nz.