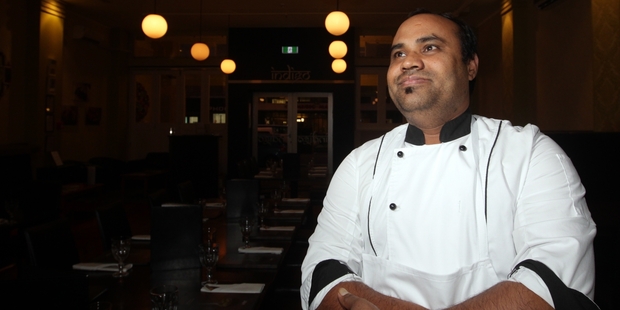 Sample traditional flavours of India during a Thali Indian Banquet, the likes of which has never been seen in New Zealand.
The feast will be laid out on individual platters featuring 10 to 12 individual meat and vegetarian dishes of your choosing, all designed to compliment one another in flavour and colour.
"It's a unique event because there are so many different dishes and none of them are on our menu, it's not even an opportunity to try 10 of our current dishes," owner Paul Anderson said. "Nobody has done what is a true, authentic Thali in New Zealand."
Try a little bit of everything - from chutney to mains and desert at Indigo in Napier on Saturday June 28, recently named Outstanding Ethnic Restaurant at the Hawke's Bay Hospitality Awards.
Thali, hindi for "plate" starts with different breads such as puris or chapattis and moves onto dishes including rice, dal, vegetables, roti, papad, curd (yoghurt), chutney or pickle, finishing with a sweet dish.
The restaurant presents a North Indian variation of the meal which includes vegetables and meat.
"Every region in India has its own version ... It's a challenge for the chefs, it's all we are going to do that night because it's a very different style of cooking.
"Our four chefs are all from Delhi so it was quite a regular
at the five-star hotels they
worked in."
The normally contemporary Indigo, will take on a distinctly Indian vibe for the evening, with mood lighting, traditional music and front of house staff dressing up for the occasion.
This Thali Indian Banquet is part of Hawke's Bay's winter Food and Wine Classic which runs over four weekends this month.
For more information, visit: fawc.co.nz