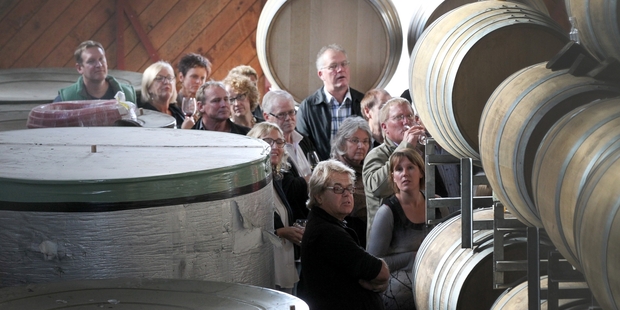 More than 50 people enjoyed the Winemakers Midwinter Long Table Lunch during the weekend, as they joined Clearview winemaker Tim Turvey for a five-course lunch.
Restaurant manager Santani Flavell said 33 people enjoyed the feast on Saturday, and 24 sat for lunch yesterday at the sold-out Clearview Winery F.A.W.C! event.
Mr Flavell said the five-course meal comprised three entrees, a beef fillet main and a chocolate torte dessert.
"There was a glass of wine accompanying each of the courses, which matched the meals.
"We've had some really good feedback from the weekend," he said, as the last dishes were being served yesterday afternoon.
The Te Awanga winery was also taking part in the F.A.W.C! by five event this year and had been a regular contributor to both the winter and summer versions of the event since its inception.
Following last year's inaugural winter F.A.W.C! success, there are 48 events over four weekends this month, finishing on Sunday, June 29.
Several other events took place at the weekend, including My Chardonnay Rules at Vidals, Duck - Egg - Station at Black Barn Bistro, Feast, a Middle Eastern event at Te Awa Winery, and Marketto Retreat with Martin Bosley at Black Barn Vineyard.
For more information, visit fawc.co.nz