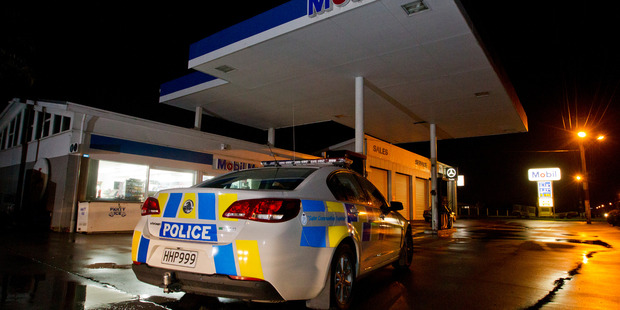 Police are hunting two people who robbed a Bay View service station at knifepoint tonight.
Acting Senior Sergeant Clint Adamson, of the Eastern District Command Centre, said Bay View Mobil staff were "shaken up and shocked" after a male and female robbed the service station, otherwise known as J Young Motors, on Main North Rd, at 8pm before fleeing the scene in a vehicle.
The weapon used in the aggravated robbery was described as a knife or "possibly a machete", but there had been no injuries, Mr Adamson said.
Police were speaking to service station staff and witnesses of the incident tonight, as well as reviewing security camera footage.
However, they were unable to confirm what had been taken in the incident.
The getaway vehicle is believed to be a late-80s Ford Falcon, which witnesses described as blue or green.
Anyone with information relating to last night's aggravated robbery was urged to contact Napier police or leave information anonymously on the Crimestoppers line on 0800 555 111.