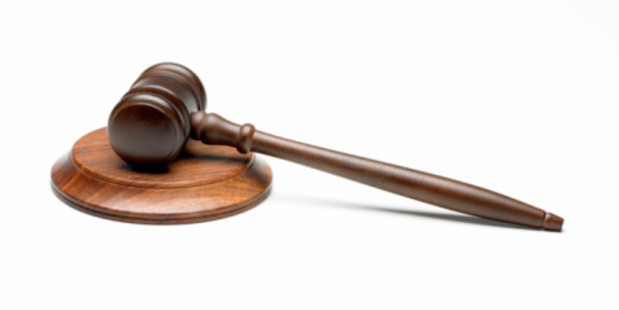 A Hastings man facing 26 sex charges involving five girls, all aged under 12, says media scrutiny surrounding the case is upsetting his family.
Daniel Bell, builder, 37, has been charged with 11 counts of rape, 12 of indecent assault, one of unlawful sexual connection and two of performing indecent acts. The alleged offending occurred between 2001 and 2009 in Napier and Whanganui, involving five complainants, all under 12 at the time.
He appeared in the Napier District Court yesterday in front of Judge Tony Adeane.
Duty solicitor Michael McAleer entered no plea to the charges on his behalf.
Bell first appeared in the Whanganui District Court on May 27, prompting a story in the Wanganui Chronicle the following day.
Yesterday he asked Judge Adeane for name suppression after Hawke's Bay Today presented an application to photograph him in court.
Speaking from the dock, Bell said his family was distressed following the publication of his name with the sex charges in the media.
However, Judge Adeane declined his late bid for name suppression, but also declined to allow media to photograph Bell before he had entered a plea.
The 37-year-old cursed as he left the courtroom.
Earlier, the judge said the case should be heard in Whanganui, where three of the five complainants lived, after there was some debate over which court would host the proceedings.
"The great majority of the alleged offending has taken place in Whanganui - a small minority of the alleged offending in Napier."
He said 18 of the 26 charges had allegedly occurred in Whanganui and several of the civilian witnesses lived in the city, as did the police prosecutor.
"Criminal matters should be dealt with in the community they are alleged to have occurred in."
Bell was remanded without bail and will next appear in Whanganui District Court on June 17.