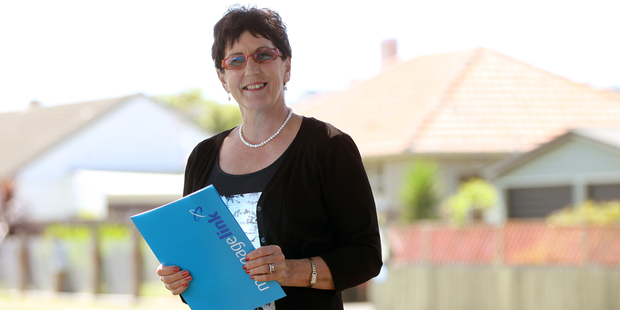 Finding more affordable housing is straightforward, says Harcourts managing director Kaine Wilson.
"It is always going to be related to location and size," he said.
"If people need to save on rent they may need to look at a smaller place in a less desirable suburb."
But many who rent may not need to, says Mortgage Link Hawke's Bay mortgage adviser Judy Steiner.
She said too many people did not know home ownership was within reach.
First-home buyers were up to 70 per cent of her customers "and it is very comfortable for them".
"In 2007 they were paying up to 10 per cent interest rates and now we have competitive rates at 5.8 and 5.9 fixed for two years," she said.
"So while their wages may not have gone up, the interest rate has come right down. Because they can lock in for two or three years, at a high-5 or 6 per cent rate, it is very affordable."
She said increasing rents were a good reason to buy.
"You are paying $300 to $350 for a three-bedroom property in Tamatea - you can buy a house for that.
"In the last two to three years we have had no issues with getting people loans, whether they were 100 per cent, 95 per cent, 85 or less."
She said Reserve Bank restrictions from October on bank mortgages with less than a 20 per cent deposit "had an effect for the first couple of months because people didn't really understand what the banks were doing".
"I don't have any issues getting people loans. Even if they are single mums on the DPB, so long as they are frugal and so long as they are paying market rent and are quite happy with a modest home. Getting their foot on the rung is awesome."
Property Brokers Hawke's Bay manager Paul Whitaker said there needed to be more education on schemes to help people into homes such as KiwiSaver, Welcome Home Loan and the FirstHome grant for ex-Housing New Zealand properties.
"Anyone who's in the market for their first home - or even people who think that buying a home is beyond their means - should give us a call," Housing New Zealand spokesman Greg Groufsky said.
There were 13 homes for sale in Hawke's Bay through the programme at the start of this month and one was recently sold by Property Brokers.
"It was only $205,000," Mr Whitaker said. "If people are approved they end up with a free 10 per cent deposit. Some are able to use their KiwiSaver funds as well and then there is the Welcome Home Loan that can go around that. There are definitely incentives out there ... but getting the education out there is important, so people don't just think they have to have 20 per cent deposit."