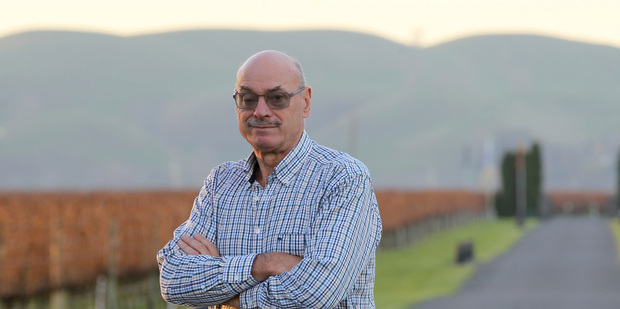 IN 1962, Graeme Avery, New Zealand's top pharmacy student, won a trip to Australia where he talked his way into a job that changed the profession.
Sir Graeme was working in a Sydney hospital where he spied a drug magazine "that gave basic standardised information that was extracted from the manufacturers information to doctors".
The 23-year-old saw an opportunity.
"There needed to be some precis-type account, an independent editorial appraisal, to review the scientific evidence to support the best use of the compound or the claims that were been being made," he said.
"I phoned the publisher up and talked myself into a job.
"I always enjoyed research and writing and wanted to make a career of it. It was a good mix of commerce and science."
The publisher was looking to retire and progressively sold the company to Sir Graeme.
"In those days, profits were tiny and he didn't want much. He had made his money and he was also a pharmacist. He had an interest in world government and that's what he wanted to do for his last years," he recalls.
Adis International employed five people but quickly grew thanks to its New Ethicals magazine's appraisals of new drugs.
It was popular with advertisers and a New Zealand version started in 1964.
He moved back home to Wellington, from where the business was based and international versions launched in 1971.
"To give confidence, we put together a prototype from the editorial content of the Australian and New Zealand and publications."
It got support from industry commentators and insiders, receiving wide subscriptions.
"In the 1960s and continuing into the 1970s, there would be 10 so-called new products - some unique new compounds and other new forms of existing compounds - introduced every month.
So there was a huge amount of learning and understanding by an individual practitioner for the plethora of new compounds.
"The publication was unique and there was a need for it."
After an intense period of self-education, he wrote the lion's share of a textbook called Avery's Drug Treatment in 1976. It went on to become a medical best seller.
"I had basic pharmaceutical training - no university training - because in those days pharmacy was an apprenticeship scheme.
"I'm a real stickler that going to university for university's sake, is pointless. There has to be much more applied learning on the job. Kids today have to choose careers where they can be employed.
"In Spain, 35 per cent of graduates are unemployed and it is no different here. I really feel for them."
He remained chief editor at Adis until the early 1980s when he focused solely on managing the business, regularly visiting the growing number of Adis offices worldwide.
"From the mid-1980s, Europe was our best market. Our top office was Milan, followed by Paris, Frankfurt and Madrid."
Sir Graeme shifted head office to Auckland and Adis continued to evolve, migrating to the digital age as its industry standing rose.
"We continued on the continuum of converting data information, which was the first period of the Australian and New Zealand publications, and then the information to knowledge stage, which was the international review evaluated periodicals and electronic databases.
"Less than two years before we sold the business, we reached the wisdom stage and we won a grant from the US government to prepare a decision-support prescribing system for US hospitals."
He wanted to do something different and had acquired a taste for old-world food and wine on his his European travels, so he sold Adis.
"At the time, the Adis revenue of some $100 million was greater than the $90 million export value of New Zealand wine.
"I thought that was crazy, there was far more opportunity in wine."
He met his chief winemaker and business partner, Grant Edmonds, through Adis, where Mr Edmonds' brother had worked for 25 years.
"So I rang up and said, what do you think of setting up a wine business?"
Sileni Estates was born.
"I liked export market development and we are in 76 countries currently. I spend six to nine months travelling," Sir Graeme said.
It was his second steep learning curve.
"I say to staff today it took me 15 or more years to understand the business of health care at Adis and it is taking me the same time, or a bit longer, to properly understand the business of wine. While wine is simple there is a myriad of complexities that underpin everything that you need to do to succeed."
He said there was little help.
"The industry will talk about grape growing a bit, they will talk about winemaking a bit, but they won't talk about market development or marketing. Very lonely."
His sons, both former athletes, have joined the business. While wine is a legacy business, Sir Graeme said children had to earn their place.
"It doesn't work if it is an automatic thing. They have to get their respect of staff, they have to be better than average at everything they do and they have to add value. I will gradually hand over the baton to both of them and I will remain in the business, but they will have to carry me out."
Sileni weathered the recent industry slump well, he said.
"We price for what is right for the market. We need to sell volume to survive. That means ever-increasing volumes and ever-declining margins. In the end, you bank margin dollars, you don't bank margin per cents.
"Since the global financial crisis, we have become more important to distributors in major markets and we have given them new products, we have filled gaps in their portfolios and responded to their needs as a business.
"We get involved in strategic business partnerships and business solutions, rather than a wine product solution. There is a vast difference."
He is a self-confessed sports nut. He played first grade rugby in Sydney and has had more than 45 years involvement in athletics at club, regional, national and international level. He led the fundraising for the $70 million AUT Millennium Institute of Sport & Health in Auckland, a world-class centre of excellence and now the National High Performance Sport Training Centre, home to High Performance Sport New Zealand.
In 2000, he founded the Hawke's Bay Wine Country Tourism Association and Hawke's Bay Food Group, including the Hastings Farmers Market which helped kick off the national farmers market movement.
The success of Sileni meant he has had to ease up on his regional economic development activities.
"When we started we were only producing a few thousand cases and we were in two markets. By 2005 that had changed so I could not devote the time. Today it is over 750,000."
He said the demise of the Hawke's Bay Wine Country tourism slogan "was a retrograde move".
"I was disappointed, I do not think the new one is adequate. There has to be a reason to come to Hawke's Bay and, after that, there are the different things to do, like Art Deco and the beaches."
While he loves Sileni, he misses the pharmaceutical world.
"I do miss being at the cut and thrust and the creation of new scientific knowledge. Intellectually, it was very satisfying."
Today the industry is very different. In the 1960s and 1970s, pharmaceutical companies "pumped out new products every month" but today there were about 10 new compounds a year, he said.
"When we first started, we dealt with 100 or more companies.
"Now they have all merged, become far too big, and there were only about 20 in 1996 when we sold."
The companies were too big and were not bringing better drugs to market, he said.
"The best research comes from small groups of researchers working closely together. In my opinion that is why these big mergers have not improved the research output."
The regulatory process was "tortuous and uncertain" and prescriptions were no longer automatically funded by government bodies such as Pharmac or insurance companies.
"They say it is just too tough. It is not commercially viable."
He worries about Third World diseases.
"There is little research because there is no financial incentive.
"It is a disaster potentially waiting to happen but, so far, because of common sense and benevolence, mankind has come to the rescue."
In August, he will be inducted in the New Zealand Business Hall of Fame and, on Monday, it was announced a knighthood for services to business and sport will be given the same month.
He said as an individual he did not need recognition and would reserve his title for formal occasions only. The knighthood was affirmation for all who had helped him.
"You know what you have achieved and you know what you give to others. You don't seek recognition for that. But those you work with want to see the recognition.
"A number of my former staff as well as my current Sileni staff, the people of Hawke's Bay, international athletes that came to the Robin Tait classic meets and all of the people who worked with me at AUT millennium Institute, they are thrilled to bits.
"You know what you have done but others want to see that recognised and I am not one for wanting to bask in those laurels. I prefer that to go to those who support to me."