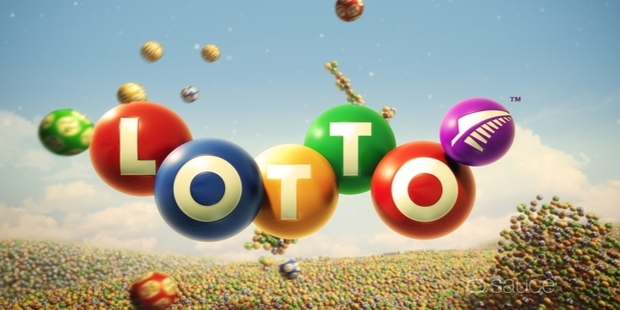 Someone in Hawke's Bay is $13 million richer this morning after winning a half share in Lotto's Powerball $26.4 million prize draw at the weekend.
The local winning ticket was bought from Hastings Pak'nSave supermarket, while the other ticket was sold at Kumeu Four Square in West Auckland. The pair share the total Lotto Powerball prize of $26.4 million, which is made up of $25,933,214 million from Powerball First Division and $500,000 from Lotto First Division.
But by last night no one had come forward to claim the ticket bought in Hastings.
"No one's come through yet," said Lotto NZ communications manager Amanda Boock yesterday, adding they encouraged anyone winning more than $1 million to go to the head office, now in Auckland, although there were other methods of claiming.
"We do like to talk it through with them, but it just makes for the coolest winning experience as well," she said.
But all the talk at Hastings Pak'nSave yesterday was about the big win. Shoppers had plenty of ideas about how they would use the money.
The needs of charity seemed to be taking over from traditional dreams of holidays in the tropics, new homes and fast cars.
Marrietta Takiwa, of Flaxmere, reckoned she would give a million to the Heart Foundation, a million to "diabetes" and a million to cancer research, and then split the rest evenly among the relatives.
"He's got nine brothers and sisters for a start," she said. "I'd divvy it out, so none of them are any richer than the rest."
Her partner said: "I'd set up something for the youth in Hastings."
Another shopper, who has "more or less" given up buying Lotto and Powerball tickets because he has never won anything said: "I hope it was one of the relatives.
"Then I'll have a party to go to."
"I heard about about it but I don't know," another said. "It's not me."
Waiting in the car, one of the children thought aloud: "A 50cc motorbike."
Another, a little older, reckoned "a new car - with a driver".
Of big lottery windfalls in Hawke's Bay it ranks behind only a Dannevirke ticket's $17,723,538 half-share of the record pool of almost $35.5 million in April 2009, and a $15.4 million Big Wednesday prize landed by a Hastings woman at the start of last year.
The first eight-figure prize in Hawke's Bay was $12,053,485 for a ticket sold in June 2005 at Andrew Spence Pharmacy, in Napier's Onekawa shopping centre, and a ticket sold at Napier City Pak'nSave, which won a Napier couple $10,380,361 in a draw two years ago today.
According to statistics provided to Hawke's Bay Today by Lotto yesterday, there have been 24 Powerball prizes of over $10 million, all being from pools going to single tickets, except that shared by the Dannevirke ticket four years ago, the weekend's pool, and a $24,106,466 pool shared by two tickets in August 2011.
The prize, a half-share of a $26.4 million jackpot, was the third biggest Lotto, Powerball or Big Wednesday prize to come Hawke's Bay's way, and part of the seventh-biggest prize ever offered in a New Zealand lottery.
The biggest Powerball and Lotto payout to a single ticketholder was more than $33 million to an Auckland ticket last September, while the New Zealand record for any lottery prize was a $36.8 million Big Wednesday pool, banked by a Masterton family in 2009.