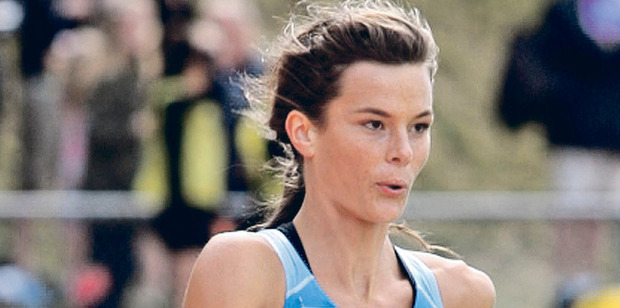 As many as 23 New Zealand athletes could be competing in the track and field events at this year's Commonwealth Games in Glasgow. Or should that read as few as 23?
The total will depend on two decathletes, Brent Newdick and Scott McLaren, proving their fitness, and includes six as part of the women's 4x400m relay team.
So, the figure of 17 individual eventers is not quite a full squad for a championship that New Zealand has always done well in.
The obvious gold medallist is Valerie Adams, who you feel could accidentally pick up the men's 7.26kg shot and still sail to victory, such is her dominance at world level. Her challenge at the next games should be to try to win a medal in another throwing discipline, most likely the discus.
Tom Walsh and Jacko Gill will battle for a place on the podium in the Scottish city but expecting medals for both of them may be asking too much.
There are also good chances for middle distance runners Nikki Hamblin and Nick Willis, and Kim Smith in the marathon.
Stuart Farquhar should be a shoo-in for a medal in the javelin but lacks the big-time temperament.
Julia Ratcliffe should be a surprise pick for a medal, having broken the national hammer record with regular ease this season.
As always, there are athletes who should be on the plane to Europe but are not.
Athletics New Zealand has criteria, and that's fair enough, you have to expect athletes to reach a certain standard.
But as in the case of Hawke's Bay junior sprinter Shannon Gearey, it isn't always created with reality in mind.
It's hard not to feel for two male athletes, Michael Cochrane and Ben Langton-Burnell in particular.
Langton-Burnell is a promising javelin thrower set to take over the throne of New Zealand king from Farquhar.
At the national champs, the 21-year-old from Levin set a PB of 74.69m, a distance that bettered the 74.29m that India's Kashinath Naik chucked at the 2010 Delhi Games to spear a bronze medal.
However, Langton-Burnell was faced with a near impossible task of achieving a distance of 79m just to get to the Commonwealth Games. To put it in context, Nick Nieland hit 80.10m to win the 2006 gold medal in Melbourne.
If Athletics NZ want high achievers, surely they need to give athletes a go in events where there is an outside chance of a medal.
Cochrane and Hamish Carson were beaten by times; Cochrane's best this season for the 400m hurdles is 49.72s, just 0.02s outside the qualifying standard. He battled hard both across the Tasman and here to get that tiny little extra, but it didn't come. So here we have an athlete held back by almost the slimmest margin in the sport.
Carson wasn't so close to the 1500m time but performs well in championships and beat Julian Matthews to the national title in March. Matthews will, however, be going along for the ride.
The women's 4x400m relay team - Zoe Ballantyne, Portia Bing, Katherine Camp, Brooke Cull, Louise Jones and Monique Dell subject to fitness - are athletes who will gain experience and exposure.
They will treasure their experience against world-class competitors. But unless three of Jamaica, England, Australia, the Bahamas and Nigeria drop the baton, they won't win a medal.