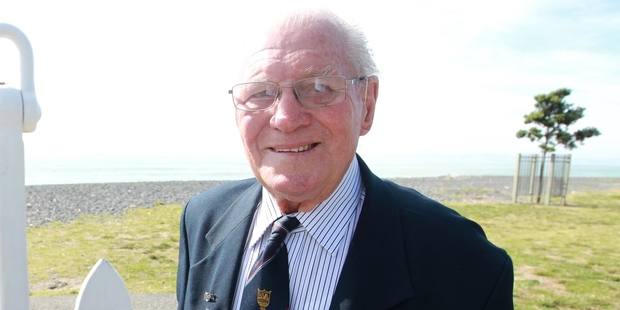 The 70th anniversary of the D-Day landings this week will be "it" for the five remaining members of the Hawke's Bay branch of the Normandy Veterans Association.
"This will be it - we will be disbanding after this," the association's convenor, Stan Douglas, of Napier, said.
"There are only the five of us now and we have all talked about this and we agreed to disband afterwards - it has to finish some time."
Mr Douglas said the 70th anniversary was that time.
"I've been involved in the 40th, 50th, 60th and now the 70th anniversaries of D-Day so that's not a bad record is it."
For the 60th anniversary of D-Day in Napier back in 2004 there were 12 veterans present.
The Bay's D-Day veterans had established a tradition and met for their reunions on the Thursday closest to June 6.
So, for the final time, they will assemble at the Napier Returned Services Association tomorrow at 11am for a meal and to share lifetimes of memories.
"It will be quite a casual affair - we will have a beer and that will be that," Mr Douglas said, adding he will call a halt to the association with a few words about the many veterans who had been part of it through the years.
"Good relationships just don't happen - they take time and patience."
Mr Douglas will be joined by Guy Natusch (navy), Bill Walker (navy), Max Collett (air force) and Noel Sutherland (air force) and "medals must be worn".
As well as commemorate the historic landings, the veterans will also have their photos taken as part of a nationwide photographic archive being put together.
On Friday, Mr Douglas will be in Wellington to represent the association at the national D-Day commemorations being staged at Parliament.