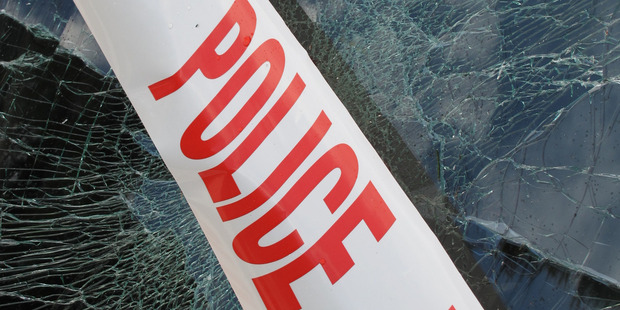 A Hawke's Bay woman has been caught in the middle of a murderous rampage that claimed six lives and left her neighbour with gunshot wounds.
Amelia Lyons, 22, was walking home from work when the gunman, Elliot Rodger, left his apartment on a killing spree near the campus of the University of California, Isla Vista, Santa Barbara, on Friday night.
Mr Rodger stabbed three men to death in his apartment before doing a series of drive-by shootings, killing three more people and exchanging gunfire with law enforcement, before he crashed his BMW and took his own life.
Ms Lyons told reporters she was walking home after work on the night of the shooting when a police officer came "blazing past," running down the road with his gun out, and said "get inside, take cover, there's a shooter".
She ran home and when she came outside again 10 minutes later, the streets were full of police with large semi automatic rifles and handguns. "Obviously it was very freaky," she said.
"My neighbour was actually shot. It's crazy that it happens on your doorstep - hard to believe that this sort of stuff goes on.
"It's very sombre here now. In this bright, upbeat town everyone's been calling their parents reassuring them they're okay."
She described Isla Vista as a sunny, upbeat town, where young students looked forward to a bright future.
"This kind of thing does not happen [here]."
Amelia's brother, Tom Lyons, last night told Hawke's Bay Today his sister was "doing good" after the terrifying ordeal.
"She got pulled into a random house.
"When she got back to her house she realised her neighbour had been shot," Mr Lyons said.
Ms Lyons had lived in Ahuriri and studied at Iona College.
After graduating from the University of California last year, she had remained in Isla Vista with her American boyfriend with a 1-year working visa.
Before the shooting, Mr Rodger posted a video on YouTube explaining how he planned to gun down young women.
In the video, Mr Rodger sits in a car and looks at the camera, laughing often, and says he is going to take his revenge against humanity.
He describes loneliness and frustration because "girls have never been attracted to me."
The video, which is almost seven minutes long, appears scripted.
"I'll take great pleasure in slaughtering all of you," Rodger says.
"You will finally see that I am, in truth, the superior one, the true alpha male."
The video was taken down on Saturday with a message saying it violated the site's terms of service.