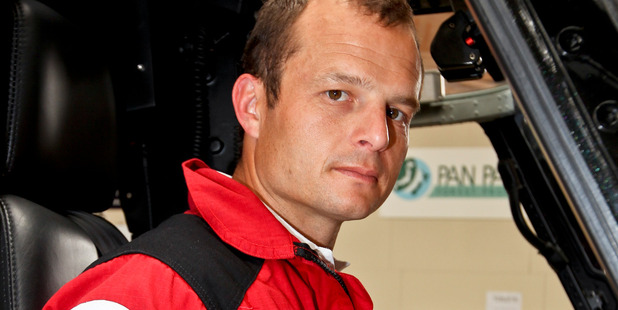 The Lowe Corporation Rescue Helicopter is appealing to farmers for help in its annual rural fundraising campaign.
Hawke's Bay Helicopter Rescue Trust marketing and fundraising manager Louise Harvey said the annual rural fundraising campaign to farmers was an important part of raising the necessary funds to keep the crew flying missions.
Last year the Lowe Corporation Rescue Helicopter crew performed more than 320 missions helping people who required urgent medical assistance at accident scenes or inter-hospital transfers as well as search and rescue, the trust said.
For people living in rural areas, the rescue helicopter crew provide a vital, and often life-saving, service. The service provided is free and operates 24/7 thanks to the support received from the Hawke's Bay community.
To operate the service, the Hawke's Bay Helicopter Rescue Trust needs to fundraise $1.2 million of the $2.2 million needed each year.
As part of the annual rural fundraising campaign, the trust is highlighting the benefits of personal locator beacons.
Often farmers work alone and the personal locator beacon is a great tool to raise the alarm in emergency situations, like the rescue helicopter service.
Chief pilot Charlie Beetham knows the benefits of personal locator beacons for people working in rural areas.
"Often we attend rural accidents that involve people who would have had faster response times to emergency service if they had had a personal locator beacon to raise the alarm," Mr Beetham said.
An experience with his dad, Harvey, highlights the benefits of locator beacons.
"On a winter's day, Dad was pinned under a quad bike with broken ribs for seven hours before help arrived," he said.
"Like a lot of farmers, Dad had not been expected home until late.
"When the alarm was raised the neighbours pulled together and were able to find him.
"With changing times and better technology Dad carries a personal locator beacon with him on the farm. It is a great piece of insurance for farmers and their families."
On Friday night a charity auction with extraordinary prizes, including a helicopter get-away experience for two, raised $60,000 for the Lowe Corporation Rescue Helicopter Service.
About 400 people paid $95 a head to attend the annual Hastings Karamu Rotary Club's charity cocktail party at Lindisfarne College in Hastings.
The 12 lots up for auction included an "ultimate wedding anniversary experience" involving a helicopter rides to and from the Mangapapa Petit Hotel.
It was described as "an anniversary picnic of a lifetime" and went under the hammer for $4250. Another bidder paid $5000 for a degustation dinner for eight at Elephant Hill restaurant, while an 18-carat yellow and white gold diamond ring from Grieve Diamond Jewellers sold for $2750.