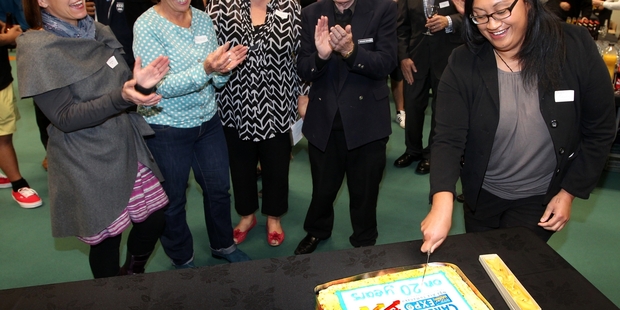 The Hawke's Bay Today Careers Expo gets under way today after celebrating its 20th birthday last night.
Expo co-ordinator Richard Edmunds said 60,000 students and public had attended the expo since its inception 20 years ago.
Organised by the East Coast Careers Expo Charitable Trust Incorporated, the annual expo gave the regions students a chance to consider career possibilities with providers from around New Zealand, including academic, trade and armed forces.
Hawke's Bay Today had been the events naming sponsor for 15 years.
Students arrive at the Pettigrew Green Arena, Napier, from schools across the region today and tomorrow from 9am to 1pm.
Mr Edmunds said students would attend the expo from schools as far north as Wairoa and as far south as Dannevirke, including Lindisfarne College, Hastings Boys High School, Central Hawke's Bay College and Dannevirke High School.
More than 2000 students were expected to attend this years event, he said.
There was also an evening session for the public tonight from 4.30pm until 7.30pm.
"A lot of students come back with their parents, so they can see what their kids are up to,"Mr Edmunds said.
"After the trust had paid its bills each year, any remaining money went toward scholarships for first-year students in a tertiary institution or an apprenticeship," Mr Edmunds said.
The expos 20th birthday celebration was held on the mezzanine floor of the Pettigrew Green Arena last night.
Guest speaker Lisa Pohatu was given a scholarship by the trust in 2005.
The former Flaxmere College student said the scholarship had helped her to study for a bachelor of science at Otago University.
Ms Pohatu said she was soon to finish her masters on public health, and she was Smokefree community systems co-ordinator for the district health board.