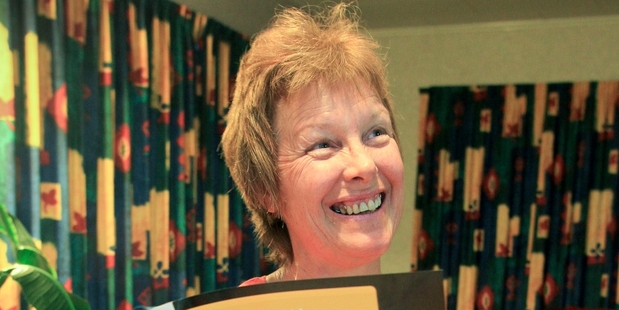 Karyn Salmon's 30th wedding anniversary will be celebrated with a trip of a lifetime thanks to Hawke's Bay Today.
Mrs Salmon will be jetting off to China at the end of July after winning a trip for two to Shanghai.
It's the first time the Tamatea resident has won a competition like this and was shocked when she was told.
"I'm very excited, it's taken some time to sink in and now that we've got the ball rolling, it's starting to come to fruition now and it's becoming really exciting.
"I've won prizes on the radio but nothing to this extent. This is the golden prize apart from lotto."
Mrs Salmon will be taking her husband Trevor as her travelling companion.
"I entered the competition because we had our 30th wedding anniversary (April 28) and we couldn't decide what we wanted to do. So we did nothing," Mrs Salmon said.
"The competition was big enough and bright enough and I thought that would be really cool. If I didn't win, it didn't really matter."
The competition involved Mrs Salmon reading Hawke's Bay Today everyday and finding a key word to add to her entry form online.
"After two weeks I didn't see it in the paper anymore and I though 'okay that's done [I've missed out] but I'm still married for 30 years'."
Then on April 29, the day after her wedding anniversary she got a surprising phone call at work saying she had won.
"I just sat at the table saying 'oh my god, I've won this, this is amazing'."
She said she didn't know whether to laugh or cry.
Mrs Salmon, who just started work at Napier's Pak'nSave five months ago, said her boss and staff had been really supportive.
It will be the first time Mrs Salmon and her husband have been to China.
"We've been to Europe and we hadn't ever thought about going to China.
"Other people go and do that sort of thing but not us. So this is amazing."
The pair have extended the trip an extra five days to really enjoy their holiday.
"So we can go and do some other bits and pieces like the wall and the terracotta warriors."
In total the Salmon family will be away 10 days. The prize included five days in Shanghai, a tour, a $1000 spending money and accommodation.
Mrs Salmon said she regularly writes in a journal so she was looking forward to adding some new adventures to it.