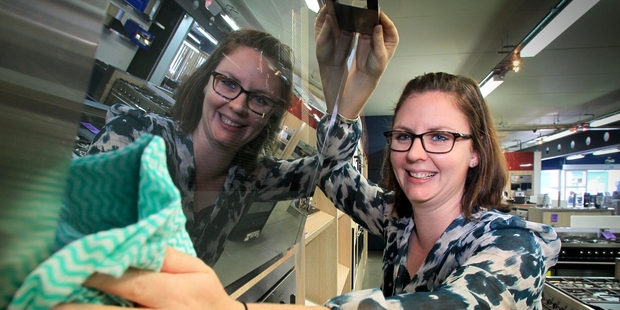 Napier's Rob Duckworth has been part of the Hawke's Bay appliance retail industry for many a year.
But during the three-day Better Home and Living Show which starts tomorrow at the Pettigrew-Green Arena he will be doing more than extol the virtues of the Italian Smeg goodies on the Kitchen Things stand.
While Mr Duckworth was tied up organising the special display stands being brought from Auckland for the show, retail manager Emily Cameron explained.
"He will be giving seminars and part of that will be a bit of cooking to show what the appliances can do," she said.
Asked if Mr Duckworth was a good cook she smiled and replied: "He thinks he is.
"He'll give it a try."
His "How Technology Helps You Cook Better" seminar, daily at 1pm, will be one of five free seminars taking place during the three days.
Jack Ritchie from Tree Guys Nurseries will present "Establishing a Landscape from Urban to Riperian" at 11am, Aaron Duncan from Freenergy Solar Solutions will present "Switch on to Solar Savings" at noon, Resene's Sharon Dorman and Sarah Keenan will roll out "Colour with Confidence" at 2pm and Brandon Campbell from cityfitness in Napier will present "Eating Yourself Healthy" at 3pm.
More than 120 exhibitors will be showcasing their goods, services and eco-friendly appliances and products at the show which revolves around better living and sustainable solutions for homes, gardens as well as minds and bodies.
"The show will inform and inspire anyone wanting to improve their lifestyle in a sustainable way," a spokesman from organisers Jade Promotions said.
Last year's show attracted about 8000 people
It will open tomorrow at 10am.