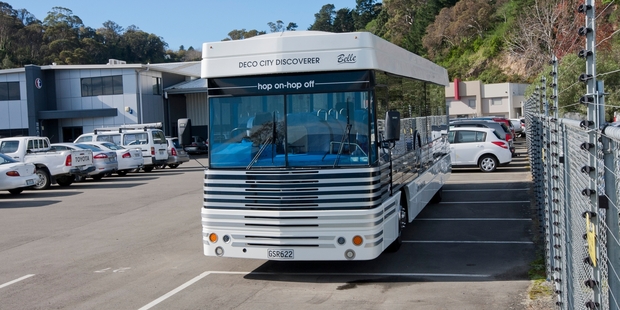 Napier's ill-fated Art Deco buses are now set to go under the tendering process, with Napier City Council chief executive Wayne Jack hopeful the deal can be wrapped up within a month.
The specialist-built buses "Veronica" and "Belle" made their last runs on May 4 and are now parked up at the Corunna Bay yard of Turners Auctions.
But they will not be going under the auctioneer's hammer.
Mr Jack said Turners was a Government-approved tendering agent and would be running a tender process to make the sales for the council.
He expected that process to begin this week or early next week but was not sure how long it was likely to take.
"I would think about three weeks," Mr Jack said.
An assessment of the value of the buses was being carried out and there would be a reserve price.
For commercial reasons the reserve price would not be made known.
"We have already seen interest in them from across the country," Mr Jack said.
A couple of the interested parties were tourism operators in other centres.
Mr Jack said the original concept of the buses, with their unique Art Deco design, had been a good one but unfortunately the market simply was not there.
"They just didn't spark with people."
The buses had a chequered history from day one.
They had been bought in France and customised by a company in the United States, but upon arrival in New Zealand in October 2012 were found to have multiple faults which led to the council becoming involved in a dispute with the Californian company.
Veronica and Belle's planned introduction for the 2012/13 summer and cruise ship season, aswell as the 2013 Art Deco Weekend, failed to eventuate and the losses in income mounted.
Once the service began, the hoped-for passenger numbers weren't generated and, with high maintenance costs, it proved to be not "a viable venture" Mayor Bill Dalton said.
The original project capital budget for the cost of the buses and associated costs of implementing the service was $1.5 million.
Up to the end of last October they had carried, on average, just 99 passengers a week, although the council had hoped for a summer increase. That didn't happen and the decision was made to sell.