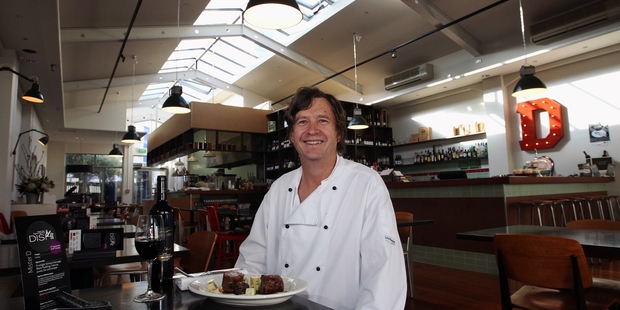 Hawke's Bay's Hospitality Awards recognise the best in business as voted by their peers, with winners of all 16 categories to be announced at a special award ceremony at MTG Century Theatre, on May 19. For the next few days, Hawke's Bay Today will be profiling the finalists.
Outstanding Chef category
When dining out, food is the main attraction - but it wouldn't be possible without the creativity and dedication of established chefs.
Hawke's Bay is fortunate enough to have a wealth of cooking talent from avid travellers, who bring a wealth of knowledge from those who have earned Michelin Stars.
At Mister D in Napier the menu is inspired by David Griffiths' travels - as well as the places he has worked and eaten.
"My inspiration for the food we do now is taken from when I spent six months in the south of France, so it's quite a rustic style," he said.
"I was also in Sydney for two years before I came back and I enjoyed that you could pop into an Italian restaurant for a casual risotto and a glass of wine, so that's incorporated in what we do as well."
When serving up a plate he strove for that 100 per cent, or as close as possible to it.
"We have done 5000 or 6000 plates of duck risotto since we opened and I try to cook it every time like it's the first."
James Beck from Taste Cornucopia traverses the line between wholesome, tasty cafe food to the full fine dining experience with ease, and enjoys the creativity of cooking.
His inspiration for dishes often comes from everyday life and the origins of the ingredients that he uses - but the bottom line is creating something amazing every time.
"I always want that wow factor, whether it's a scone served up on a monogrammed Taste plate, or some gastronomical masterpiece I serve up on a Friday night," he said.
Emporium's menu offers a huge selection, which reflects the background of chef Cliff Fernandes who has worked and lived in centres such as Melbourne and Dubai.
He always aimed to create meals that were both delicious and well balanced.
"I draw on a lot of different cultures.
"We are always quite busy but the key for me to running a good restaurant and kitchen is consistency - and using good quality produce to make good quality food."
Award-winning chef Paolo Pancotti works behind the scenes at Molto Italian Kitchen based in Havelock North, to create dishes with plenty of flair and flavour.