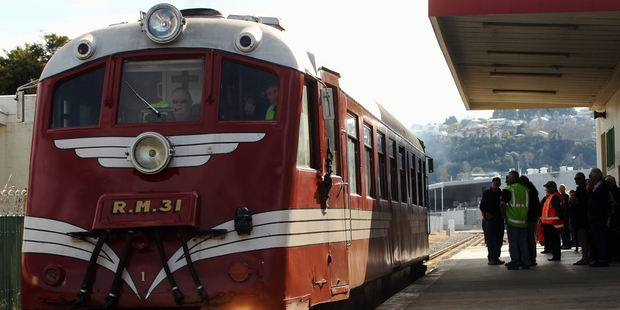 The vintage RM31 'Tokomaru' railcar which was used across the Hawke's Bay region from 1939 onwards is set to be the biggest, most colourful star of the mid-year DIY Deco weekend, which will run between July 18 and 20.
It will make eight Napier-Hastings-Napier excursions during the weekend.
This year's event will see a new approach to ticketing for many of the 18 events lined up, Art Deco Trust event manager Peter Mooney said.
"As we add new DIY Deco events and continue to freshen the programme we are finding that these new events just won't fit with the 'one ticket gets access to all events' system we have used for the past three years."
He said the July event would now have the same ticketing approach as the big February Tremains Art Deco Weekend. Separate tickets for separate events.
Previous DIY Deco weekends had worked around the purchase of one registration ticket which would allow people to attend selected events, depending on availability.
"We have kept the prices incredibly low so you will still get tremendous value for the $50 you would have spent on registration in the past," Mr Mooney said.
The vintage railcar was used for several journeys and events at last year's DIY Deco and Mr Mooney said people wanting to experience the unique taste of transportation from the past would be advised to book.
The RM31 'Standard' railcar is one of six that were built during the 1930s and first went into service in July 1939 on the Napier-to-Wairoa run. They served the region until 1955 when they were replaced by a new and larger model railcar - the Drewry Twin Sets.
The old double-ended Standard railcars eventually disappeared from the tracks and were parked up, with the one destined for the Deco weekend having been restored by the Pahiatua Railcar Society.
Full ticketing and programme facilities went online yesterday on the trust's site, and tickets can be bought online, through ITICKET or Art Deco Centre.