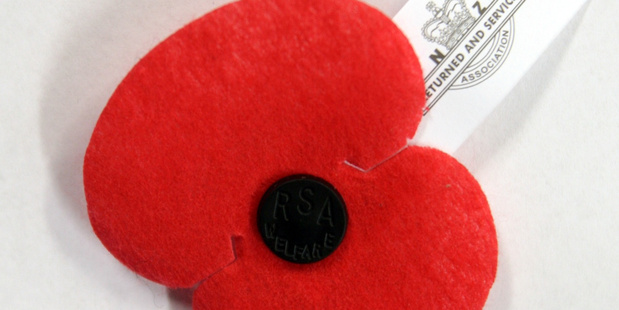 A once-in-a-lifetime journey to Gallipoli for the Anzac Day services left Napier woman Fran McHale emotionally drained but uplifted.
"It was humbling and I felt so privileged - it was very emotional," she said as she reflected on a visit she described as "completely overwhelming".
More so as she was able to read the words written by another woman and given to her in the hope she could read them for her at Rhododendron Ridge, where about 860 New Zealand soldiers lost their lives.
Going to Gallipoli had long been on Mrs McHale's wish list, especially as a great-great-uncle had served there and she had spent 10 years as a nurse lieutenant in the Royal New Zealand Nursing Corps doing stints at Trentham and Waiouru between 1983 and 1993.
The chance came last November when she spotted "a little ad of only about three sentences" calling for volunteers with nursing experience to travel to the Gallipoli services to assist veterans and those with mobility requirements.
The closing date was the next day so she sent her CV off that night, including an essay about her work with the defence force and her family's link to the Gallipoli campaign.
"There were more than 300 candidates for 26 places," she said.
When the news came through that her application had been accepted she was elated.
"I was speechless ... overcome with emotions."
She had to pay her way but that was immaterial, Mrs McHale said.
"I was finally going to get there."
Then came the approach to read a "very special" speech on the peninsular.
A nurse at Hawke's Bay Hospital, she was running a clinic when a woman walked in and Mrs McHale said she had a feeling that something unusual was about to happen.
The woman told her she looked a bit tired and Mrs McHale explained she had a bit of work to do as she was preparing to go to Gallipoli to assist veterans.
"She went very quiet and told me she had just written a speech about Gallipoli."
The woman said a family member had been lost there and she had wanted to portray her "lest we forget" feelings.
Mrs McHale said she would happily take the speech with her and seek permission to read it at an appropriate time.
That time came at Rhododendron Ridge after she ran it by the group's team leader, who was impressed with what he heard.
Mrs McHale said she battled tears to read the words to the gathering.
"To the lady who gave me that speech to read, I just want to say it was perfect - there was not a dry eye there."
She had a long talk with the group's Turkish guide and he spoke passionately about the founder of the Turkish republic Mustafa Ataturk, and the great loss of lives on both sides in the battles.
"I felt sad because it is the loss - you can feel the heavy loss there."
She said the Turkish people, when meeting the Kiwi visitors, were "just beautiful - I came home with a real feeling of balance about it (Gallipoli)".
The journey had fulfilled a long desire to visit the place where New Zealand's emergence as a nation was so forcefully underlined, and said it would be a one-off.
"No, I won't go back again," she said.
"I have done it and I was with a group of beautiful, like-minded people who were all there for the same reason as me.
"It worked - it happened."