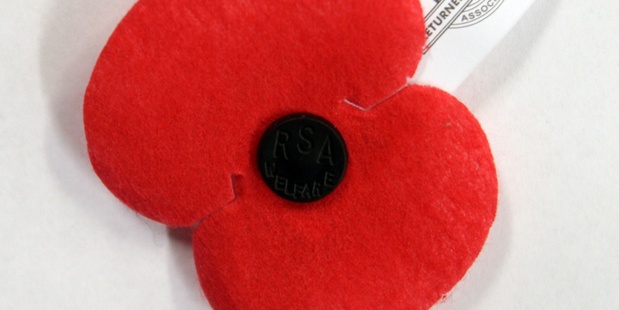 When Dr Tony Wright of Hastings returns to continue his role with Leprosy New Zealand in Bangladesh in two months he will take an Anzac poppy.
The poppy is being sent to him by Des Fredericksen of Pahiatua and Dr Wrightson will lay it on the grave of Flight Sergeant Kenneth Burchard - a 20-year-old pilot from Hastings who was shot down and killed in 1943 while on service in the Far East during World War II.
Dr Wright was shown the young pilot's grave site during a weekend away from his medical duties as part of an international aid team. He had asked the caretaker of the Commonwealth War Cemetery in Chittagong, where 900 graves are laid out, if any New Zealanders were among them and was told there were two. One was Flight Sergeant Burchard.
Dr Wrightson took a photo of the site and after returning to New Zealand said he hoped to track any relatives of the young airman as he would be returning to Chittagong in July and saw it as an opportunity for family members to have him place something on the site for them.
The story about his discovery of the grave appeared in Hawke's Bay Today just before Anzac Day was spotted by Mr Fredericksen's brother, Mervyn, in Norsewood. "He brought it down to show me. He said, 'Look at this'," Mr Fredericksen said.
"We did not know where he had been buried and were talking about it just before Anzac Day and said, 'Wouldn't it be good if we found out'?"
Finding out had delighted him and his brother, Mr Fredericksen adding he believed they were the only relatives left.
Kenneth Burchard was the son of Jack and Annie Burchard. "Annie was my father's sister - and Kenneth was aunty and uncle's only son."
Mr Fredericksen said he remembered as a boy staying with his aunty and uncle and seeing a photograph of their son the pilot.
"I said, 'It's just like the one in our house', and asked aunty who it was. She said, 'That is my son who died in the war'."
Mr Fredericksen said Kenneth came across as a very intellectual young man who would have gone far had the war not taken his life.
Dr Wrightson said he was thrilled to hear relatives had emerged.
Mr Fredericksen said he would send an Anzac poppy for Dr Wrightson to place on his cousin's faraway grave."I would be absolutely delighted to do that," Dr Wrightson said.