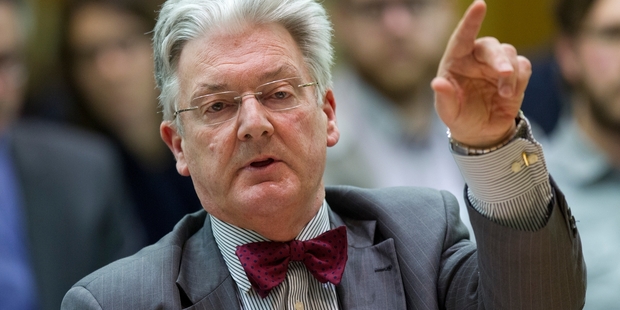 Associate Health Minister Peter Dunne has hit back at Napier Mayor Bill Dalton on Twitter after the mayor said he was incompetent and should be replaced.
Mr Dunne has questioned Mr Dalton's competency after learning about the article in yesterday's Hawke's Bay Today where he stated Prime Minister John Key should replace the Associate Health Minister for his handling of the legal high issue. Mr Dunne tweeted Hawke's Bay Today yesterday suggesting Mr Dalton had himself displayed incompetence during their debate on legal high regulation on TVNZ's Seven Sharp earlier this month.
"... all I will say is that anyone who [watched] that Mayor debate me on @SevenSharp would have a [sic] clear about who's incompetent!," the tweet said.
During the debate on Seven Sharp, Mr Dalton expressed dissatisfaction with regulatory powers conveyed to councils under the Psychoactive Substances Act and proposed a blanket ban of all mind-altering drugs.
"There must be a way," Mr Dalton said. "They [the Government] have got more resources than I'll ever have."
Mr Dunne responded by calling Mr Dalton's proposal "foolish".
When approached by Hawke's Bay Today yesterday, Mr Dalton declined to comment on Mr Dunne's tweet.
In a post on his blog this week Mr Dalton said Mr Dunne was "clearly incompetent" in his handling of the matter of legal highs and called for him to be replaced with a competent minister.
When Hawke's Bay Today contacted Prime Minister John Key's office and asked if he agreed Mr Dunne should be replaced after his handling of the legal high issue, a spokesperson for Mr Key said "no".