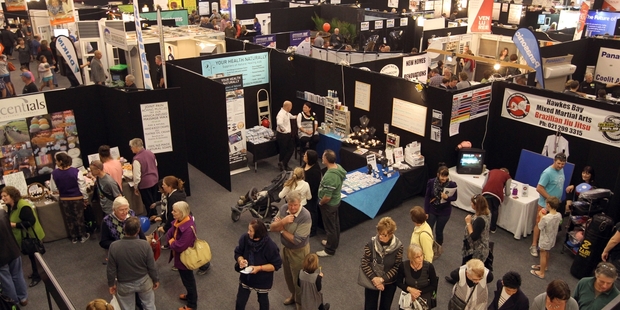 Get a head start on the latest sustainable home improvements and garden gadgets at Hawke's Bay's biggest eco show, to be held in Taradale next month.
More than 120 exhibitors will be on hand to offer advice and tips at Pettigrew Green Arena on May 16, 17 and 18 for The Hawke's Bay Better Home & Living Show.
There will be hundreds of services as well as plenty of eco-trends, innovations, specials, free daily seminars, expert advice and prizes to be won.
Among the interesting stall holders are husband and wife team Phil and Justine Page, who have the sole rights to import Retyred Furniture from Australia.
The couple have been in business for about nine months and offer a full range of sleek looking chairs, tables, pots, baskets, mirrors and bar stools - all made from recycled tyres.
Retyred designers Monica Corser and Bernie Kudernatsch are based in Byron Bay, but had the idea of repurposing the ordinary into something useful and attractive, when living in Bali for five years.
"Over there people use tyres for all sorts of things, but it was fairly rudimentary, after moving back to Australia they spent two years in their backyard chopping up tyres to see what worked," Ms Page said.
"Once they had the range sorted they went back to Bali to a man who makes teak furniture and asked him to produce it - it's really clever, there's no frame holding the structure, other than tyre."
For more details, see the website: retyredfurniture.com