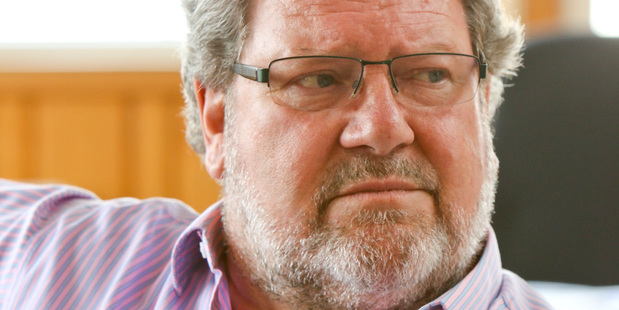 Napier Mayor Bill Dalton has called Associate Health Minister Peter Dunne incompetent and wants him replaced.
In a post on his blog yesterday, Mr Dalton said Mr Dunne had performed "appallingly" in his handling of the matter of legal highs.
"If the Government is serious about stamping out the menace of synthetic cannabis, then they need to put a competent minister in charge.
"That minister should not be Peter Dunne," the blogpost said. "How does someone as out of touch and as clearly incompetent as Peter Dunne not only retain their seat in Parliament, but also continue as a minister of the Crown?"
Mr Dalton added yesterday that Mr Dunne had proven himself "totally incompetent on this matter".
"As late as Saturday he was saying it [a ban on legal highs] couldn't be done," Mr Dalton said. "This is only the first step in a very long process ... I want John Key to appoint a competent minister to oversee the rest of this process."
When Hawke's Bay Today contacted Prime Minister John Key's office and asked if he agreed Mr Dunne should be replaced after his handling of the legal-high issue, a spokesperson for Mr Key said "no". Mr Key disagreed with Mr Dalton's assessment of Mr Dunne being incompetent.
Attempts to contact Mr Dunne proved fruitless. It is believed he is in the Chatham Islands.
Mr Dalton's blogpost also referred to an instance in which Mr Dunne called Mr Dalton an "odd character" on National Radio.
Mr Dalton had mentioned Mr Dunne's comment to Hawke's Bay Today in the past and would not be drawn on whether it had a lingering effect on him.
"Rest assured, I don't find anything Peter Dunne says offensive. I do find it offensive that someone like Peter Dunne is in charge of an issue that is very important to the public," Mr Dalton said.
Napier Labour candidate Stuart Nash said Mr Dunne had handled the legal-highs issue "incredibly badly".
"I think John Key must be shaking his head at the ineptitude Dunne has shown," Mr Nash said. "I suspect he [Mr Dunne] was called up to the ninth floor of the Beehive and told what to do and what to say."
Asked if he would like Mr Dunne replaced, Mr Nash said: "I would. The handling of this has just been abysmal.
"You get unintended consequences of MMP when you have men like Peter Dunne make a public mess and you don't have the ability to take his head."
Hastings Mayor Lawrence Yule disagreed with Mr Dalton's blog comments about Mr Dunne.
"I don't think Peter Dunne is incompetent," Mr Yule said.
"He [Mr Dunne] brought legislation in under Ministry of Health guidelines, he resigned, Todd McClay took over the portfolio, and then in January Peter Dunne took it back," Mr Lawrence said. "Peter Dunne hasn't always been the minister in charge [of the portfolio]. Ultimately what's happened is Parliament has significantly underestimated the views of the people of New Zealand. It's a bit unfair to single him out."